Why a Strategic Approach to LinkedIn Could be the Missing Link for Your Association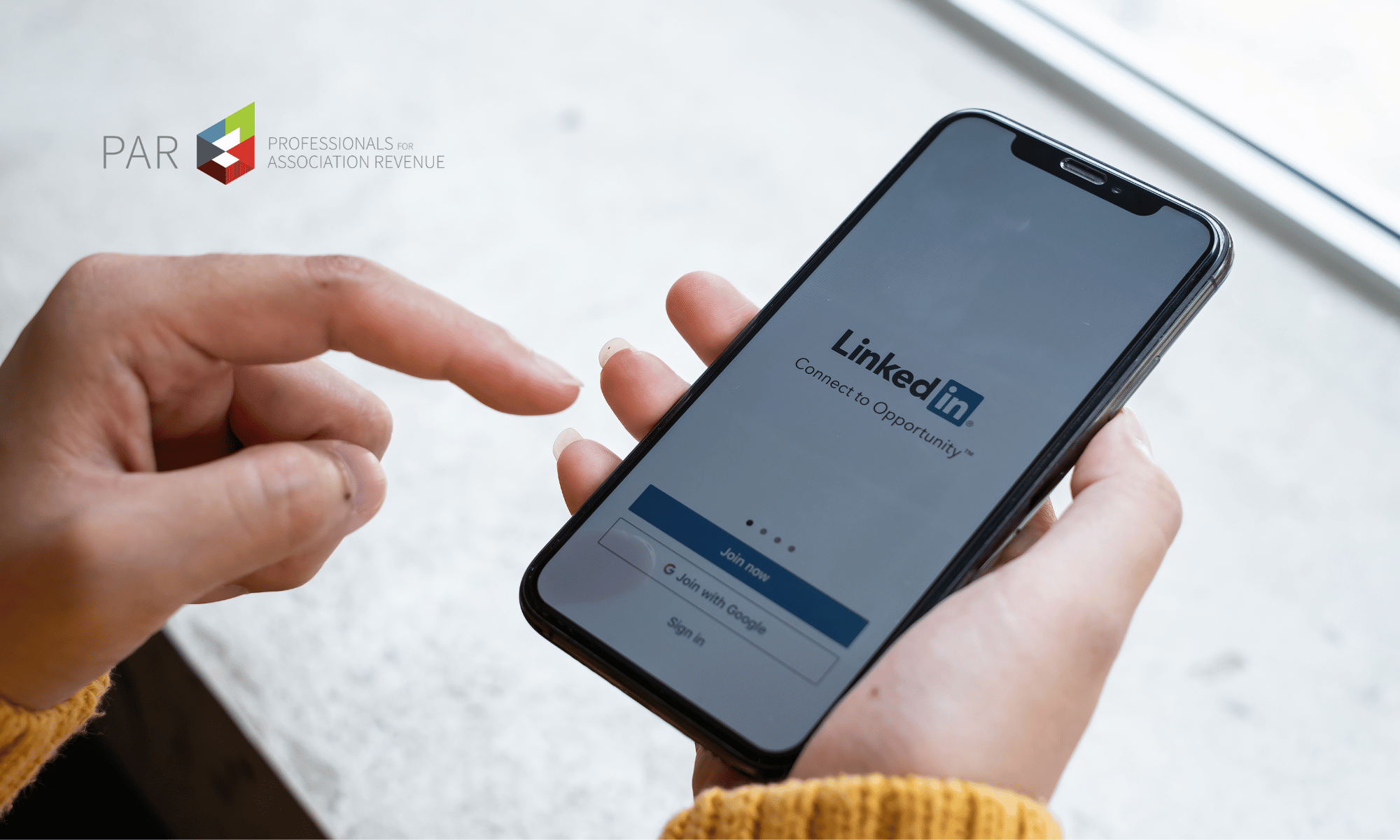 Building connections, creating opportunities, and improving communities is at the core of why all associations exist – and it's also behind what has made LinkedIn the world's largest professional network. The mission of LinkedIn – "to connect the world's professionals to make them more productive and successful" – largely mirrors missions that many associations share, to connect members and advance communities. With an aligned purpose and mirroring missions, LinkedIn and associations seem like a natural match.
So why are so many associations still hesitant to utilize the platform that boasts over 800 million members worldwide?
"Many organizations and leaders of associations don't effectively utilize LinkedIn because they feel overwhelmed," says Larry Eason, a social impact strategist and consultant who helps organizations leverage mission-critical relationships on LinkedIn. He says many of his clients hesitate to move forward on LinkedIn because they are faced with a multitude of social media options and sometimes get stuck due to the rapid acceleration of change within the technology industry.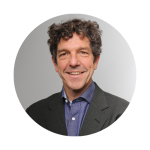 "You do have to pick and choose and ask, 'What really matters to me as a professional and what really matters to my association?' LinkedIn is definitely one of those things that matters – all of the data points to that."
Why LinkedIn Should Matter to Associations
Launched in 2003 and purchased by Microsoft in 2016, LinkedIn has grown annually in both its number of users and revenue dollars. It ranks as the top platform for B2B lead generation and marketers report seeing up to two-times higher conversion rates on the on the platform.
But beyond the data is LinkedIn's ability to supercharge building and leveraging relationships, the lifeline of every association. "Relationships are the most important asset we have to change the world," Eason says.
When it comes to relationships in the association world, in-person conventions or meetings were once the premier destination for establishing those mission-critical relationships. Those are still essential and LinkedIn makes it easier than ever to connect, collaborate and stay top of mind. But now LinkedIn also helps organizations make connections and grow relationships daily online. For existing relationships, LinkedIn replaces out-of-date business card rolodexes with online profiles that are kept updated by our networks. For longtime association professional Carrie Hartin, President of Sales, Solutions and Services for MCI Baltimore, utilizing LinkedIn is a more effective (and warmer) way to make connections that were once reserved for cold calling.
"The ability to use a profile someone has to understand a little more about the organizations they've been involved in, their educational settings or anything else that will really help you find a little bit of shared or common ground early is helpful... it's a great way to have relevant information when you try and get in touch with them."
That same relevant information applies not just to prospective partners but prospective hires. Originally developed solely as a job networking site, LinkedIn is a natural fit for associations trying to fill roles left vacant during this time of workforce reshuffling.
"You can actively reach out to potential hires if you think that profile and that person would be a good fit for your organization. As we work through a timeframe – which I think will be an extended one – where you have a lot of people moving around in the marketplace, I think we have to be really intentional about how we find talent and bring them into our organization," Hartin says.
Any organization or company can benefit from utilizing LinkedIn to connect with prospective partners or to identify potential talent. But associations are uniquely positioned to benefit in ways that most businesses cannot.
First, they can utilize the platform to share their missions through meaningful and relevant content. "Associations are out there trying to make the world better for a specific area of need. Those are often really compelling stories to tell, and those stories can be told very effectively on LinkedIn," Eason says. And second, they can leverage the combined networks of the many organizations that come together in an association. Connecting networks on LinkedIn makes the relationships more visible and actionable for the association, the organizations, and each member.
LinkedIn can help associations make and maintain connections, find new talent and distribute meaningful content. Still, with so many technologies and social networking platforms available, it can leave association leadership wondering if LinkedIn is important for them. To that, Eason tells his clients they can't and don't want to try to do everything. As a thought exercise, he advises them to strip everything away and move forward only where it matters.
"Take it all off the table and put things back that will actually help you advance your mission. LinkedIn will be one of those things."
Larry Eason joined Colleen McKenna for a PAR virtual workshop, "How Associations Can Make Mission-Critical Connections on LinkedIn." Watch this 2-minute recap and find the full workshop and resources here.
Where Associations Can Begin
When your association embraces a LinkedIn strategy, you'll want to approach the platform in the same way you approach content, marketing, membership and sales: with a plan. Eason offers these five ideas for how any association can begin to effectively use LinkedIn.
Develop Your Narrative. Find your why. It's an exercise that associations are familiar with when it comes to developing their missions and value propositions, and an effective LinkedIn strategy begins the same way. How will your association benefit from the platform? Why are you utilizing it? These are questions you'll want to answer before asking your staff, members and partners to engage with LinkedIn.  "The narrative will help you communicate how everyone will benefit from your LinkedIn plan and propel the whole thing forward," Eason says.
Connect with Your In-Person Connections on LinkedIn. "When your connections add connections, information and content, your network gets more powerful," Eason says. That's the core idea behind ensuring that anyone connected with the association in-person is also connected to the association online. Employees and board members should refer to your association in their profile's 'experience' and 'about' sections. Make business partners and members aware of your association's LinkedIn presence so they can follow you and stay current on association news and content.
Create an Authentic Content Plan. Authenticity is key, both for your association and your employees. If your association doesn't identify as a thought-leader within your industry (even though it likely is), share content with your network that you find particularly helpful. LinkedIn can act as a megaphone to amplify your organization's mission and actionable moments to help you stay top of mind with your audience. Consider your LinkedIn profile as your own personal public relations firm. Your association is in control of its message and has the power to reach its audience without constraints.
Encourage Strong Employee Profiles. Supporting your employees in building out their profiles is key to enhancing your LinkedIn presence and growing your association's network. "Encourage them to see the value in what you are asking them to do," Eason says. He explains the association and employee LinkedIn approach is synergistic, and he compares it to a college graduate's relationship with their university.
"If an [alumni's] college is increasing in influence and prestige over the years, the value of their degree from that college increases in value over the year."
The same is true of associations: as an association's LinkedIn presence becomes more established, the individual employees' relationship with that association becomes more valuable in their professional work. Convey this value to your association team and encourage them to like, share and comment on your organization's LinkedIn activity. An intentional approach to content distribution will enhance the visibility and reach of not only your association, but of your employees.
Create a Strategy to Network to People You Want to Know. Establishing online connections with existing relationships is a start, but identifying the people you need to know and creating a plan to build those relationships and connect on LinkedIn – that takes the power of your network on LinkedIn to the next level. "That's when you are really doing strategic power building and strategic networking," Eason says. Start by identifying 50 influential and impactful people your association would like to connect with and map out a plan.
As association leadership seeks out high-performing talent, Hartin says there's a new competency that is attracting the attention of hiring decision makers: LinkedIn performance.
"When I think about our next hire and wanting to bring someone in who makes our company better, I want someone who quite frankly has identified that LinkedIn is a powerful tool."
Carolyn Shomali, Community Manager, PAR
Carolyn is the Community Manager for the Professionals for Association Revenue. Carolyn coordinates PAR's online content and is the host of PAR webinars. If you have a unique association story or strategy to share, email Carolyn at Carolyn.Shomali@MyPar.org