PARtners @ Work: COACH MEdia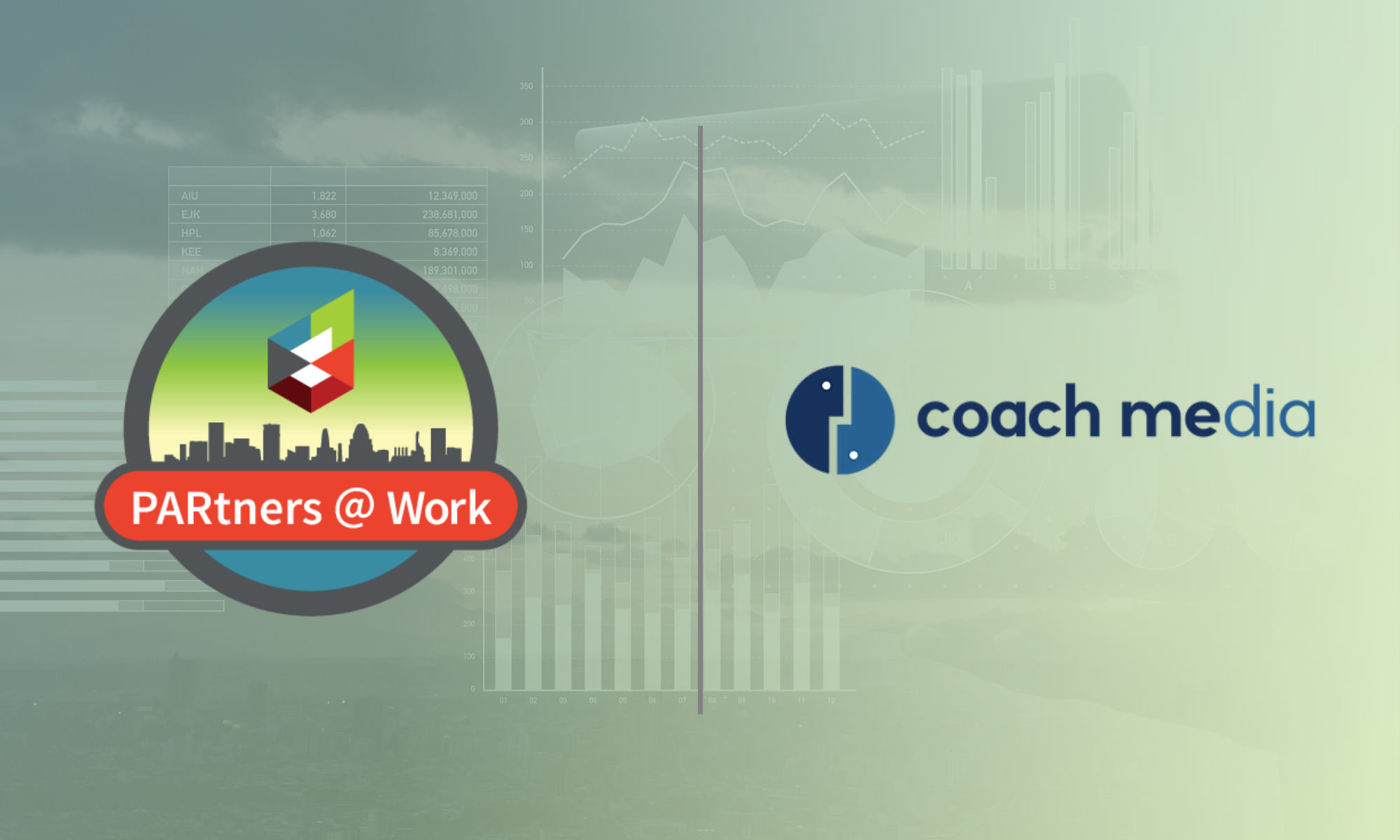 We think PAR's association partners do some pretty great work! In our "PARtners at Work" series, we highlight the different ways they are impacting our association communities. COACH MEdia is a sales coaching and development organization and the subject of this edition of PARtners at Work.
---
Business development professionals bring unique backgrounds, skills and educational experiences to a profession that no one goes to college to learn. "Sales" isn't listed among the roughly 2,000 college majors offered by universities across the country – meaning new sales professionals must learn on the job.
"You come out of college, you don't really have any experience, your given a territory representing hundreds of thousands of dollars and they say, 'Good luck, go get 'em," says Dan McGrath, Senior Vice President for COACH MEdia, a sales coaching and development organization that utilizes its coaches' real-world experience to provide customizable and scalable training solutions for organizations worldwide. 
"We are a skill development shop. We aren't a methodology shop, and we don't try to force people into a box – we want people to try and utilize their creativity, their experiences and we really focus on the strategic fundamentals of selling," McGrath says.
Since 2000, COACH MEdia has done that through live seminars, training workshops, and on-demand and one-on-one coaching. Utilizing its MIMO approach – Make It My Own – McGrath and his team encourage their clients to embrace the training content through the lens of their own unique skillsets, experiences, creativity and sales territories. It's a quality that he says makes COACH MEdia unique.
"We really try to promote creativity and ownership because when there's ownership clients are more inclined to follow [the training] and embrace it."
All trainings begin with a self-assessment of both the organization and the sales professionals. Assessing the organization elicits feedback from the company and helps COACH MEdia prioritize the specific areas of focus for training. Assessments of individual sales professionals reveals not only areas of needed improvement, but also previously unrecognized strengths.
"We really want to focus them on action and activities that lead to numbers," McGrath says. "We develop an individual coaching plan where we identify key areas to work on and agree upon [an action plan.]" In his coaching, McGrath shadows prospect calls, dives deep into a professional's prospect work, and acts as an on-demand mentor when challenges arise.
In addition to working with long-tenured sales professionals, COACH MEdia recognizes the value of finding and onboarding the right hires – and with good reason. A recent LinkedIn study found that 83% of Gen Z professionals say they want to learn new skills to perform better in their current role. At a time when associations are seeking to fill positions left vacant by the pandemic, professional development opportunities are becoming the differentiator in the hiring market. It's why COACH MEdia advises their clients to convey the value of their development programs and to clearly outline their onboarding process to any new hire. 
Whether COACH MEdia is working with established sales professionals or new ones, McGrath says improvement in these three areas results in professional growth for his clients:
Securing that elusive meeting. Whether it's online or in-person, the biggest key to closing a sale is also the biggest challenge facing sales professionals today: securing meetings. 
"Our coined phrase is, 'The meeting is the sale.' If I can't get you to provide 10, 15, or 20 minutes for a meeting, are you really going to buy from me? Probably not. We try to focus on getting meetings all throughout the sales process," McGrath says. "If you are going to give something, get something back." 
About COACH MEdia
COACH MEdia says they are unique in the following ways:
Our training provides your team with communication skills targeted to meet your organization's specific needs and enhance your sales process.
All trainers have been successful sales leaders and sales people.
Our content is actionable- salespeople and leaders can hit the ground running and use it immediately.
We help you integrate new hires quickly.
We've designed the curriculum for a profession nobody when to college to learn.
We customize all of our programs to your business, your market and your teams needed areas of development.
COACH MEdia coaches its clients to schedule proposal review meetings when presenting proposals, and confirmation meetings to better understand a client's final decision. Quick and efficient meetings between sales professionals and prospective clients create dialogues and establish relationships.
Improving communication strategies. Top sales professionals excel in adapting their communication tactics toward the role, title and function of the person with whom they are speaking. "There's nothing worse than getting access to power and you coming in with a scripted, predictable and tactical communication strategy and they ask, 'Why am I talking to this person?" McGrath says this skill is particularly important in developing the newest generation of sales professionals. Some of his most basic and effective training happens by helping clients understand how to write emails that are more likely to get opened, read and generate a response.
When it comes to prospective hires, McGrath says companies should determine the candidate's communication style before making a final hiring decision. "We really try to focus on, does the person want to understand first or be understood – essentially, are you coachable?"
Creating leadership qualities at all levels. COACH MEdia says it works with clients to see the value of leadership at all levels. In its three-tier "Up-Side-Down" approach, it provides coaching techniques for managing down (ability for managers to join prospect calls, give feedback, manage sales teams), managing to the side (how professionals collaborate with other departments), and for what McGrath says is often the most important: the role professionals play in improving both a company's leadership and their own career by managing up.
"The managing up part is almost always forgotten because people don't think they have any input to that. But in the right situations, you should have some input into your own role," McGrath says.
To learn more about COACH MEdia, visit their website and join Dan McGrath for a one-hour PAR online workshop on March 16 at 2pm EST: Association Revenue: Plan Your Work, Work Your Plan, and tune into this OnPAR Video Short to see how McGrath impacted the work of PAR President, Sean Soth.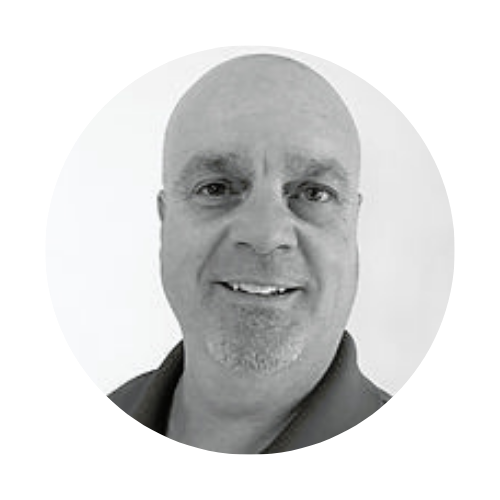 Dan McGrath
Senior Vice President, COACH MEdia
Dan McGrath joined COACH MEdia in July 2008. As Senior Vice President, Dan creates and implements skill development training and coaching programs that support a successful integrated sales strategy. Prior to joining COACH MEdia, Dan spent 15 years in the media sales industry as both a sales professional and a sales leader. Dan joined COACH MEdia from Gartner, where he held roles of increasing responsibility including Vice President of Sales. Dan began his career at Ziff Davis and worked in numerous senior sales positions including Director of Sales. Throughout his career, Dan has excelled at selling, managing sales teams, recruiting sales teams and developing sales executives.
Dan has won numerous awards throughout his career for recruiting, training and developing new account executives. Dan possesses a strong track record in Sales Management and Performance Management. Dan received his Bachelor's Degree from the University of Rhode Island.