Top Priorities for Association Sales Leaders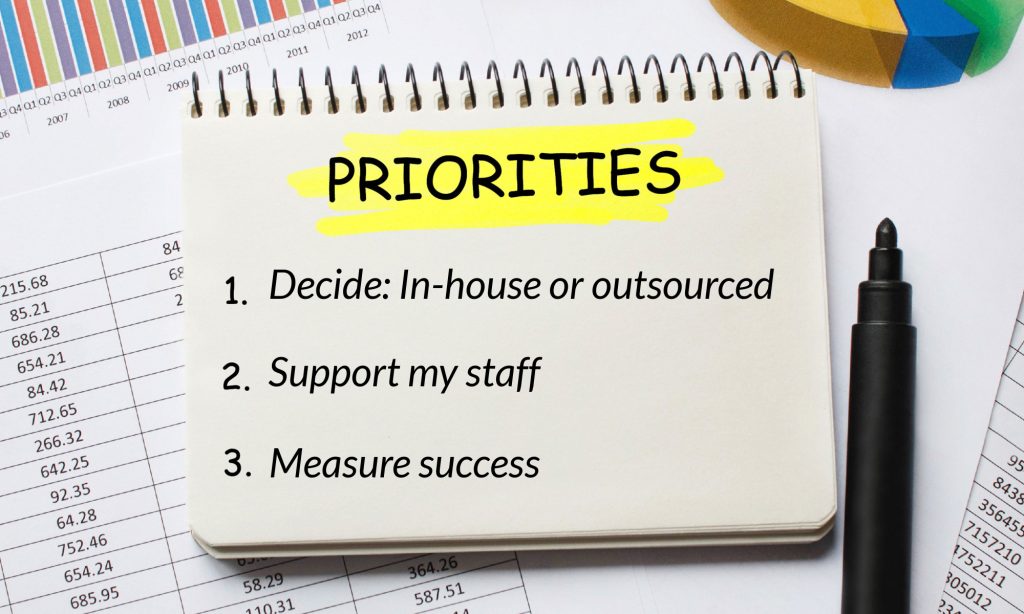 By Shannon Reid
Dive into the mind of an association executive charged with leading a sales team, and you will probably find one or more of these questions swirling in their brain:
Is my in-house team experienced enough to launch new products?

How can we most effectively measure year-over-year success? New business, retention, or both?

Should we consider outsourcing some or all of our sales efforts?
These types of questions can keep even the most seasoned sales leader up at night. Couple these questions with an ever-changing business market and it is no surprise that PAR members continually rank sales staffing as one of their top need areas. In order to share experiences across the spectrum of association business, PAR hosted the webcast, Staffing and Managing a Sales Team.
Carrie McIntyre, Principal at Navigate, was joined by Addy Kujawa, CAE, Chief Executive Officer of the American Alliance of Orthopaedic Executives, and Jodi Ashcraft, Director, Media & Event Sales, of the American Psychological Association to discuss lessons learned in the staffing arena.
Read on to learn about their experiences building and maintaining successful sales teams.
To stay In-House or Outsource?
Outsourcing some or all product lines is sometimes perceived as a solution that only smaller associations consider. However, both Kujawa and Ashcraft have utilized outsourced sales professionals to help drive revenue at their associations. Kujawa, who oversees a staff of ten employees, has experienced both in-house and outsourced teams as well as a mix of the two. For her team, using an outside sales professional strategically has "helped provide bandwidth that we could not support internally". Having extra voices in the market to promote a specific line of products, such as e-newsletters, gives Kujawa low-risk added resources when building revenue.
One thing to consider, she notes, is communication: ensuring that both in-house and outside sales teams are in regular communication on industry updates, member news, sales approach, and deliverables can ensure a smooth process for all partners and vendors.
While the American Psychological Association has over 600 employees, Ashcraft has also turned to outsourcing to help drive revenue. In her experience, the key factors in determining whether to outsource are audience and timing. Products with specialized audiences that differ from the main membership profile, such as job boards and consumer-focused podcasts, may flourish with the expertise and contacts an outside sales effort can bring.
Whether using an in-house or outsourced team, both panelists emphasized the importance of consistent communication and relationship-building with your vendor community. Your salespeople should be meeting regularly with key vendors to understand their challenges and customize solutions that drive ROI.
How can I support my staff?
Association professionals are used to juggling priorities and doing a lot with a little. When it comes to supporting your sales staff, Kujawa recommends amping up one valuable resource: time. Spend as much time as possible with sales staff, particularly during onboarding, to provide insight into the sales process, educate them about your membership and products, and provide background on vendor relationships. Ask yourself. "How do our core values play out in the sales process?"
Another way you can make the sales job easier for both in-house and outsourced staff: review online and marketing materials. Do they make it easy to understand your message? Is there a clear path for involvement that vendors can see? Ensure that your sales collateral adds true value to the process.
What does winning look like, anyway?
Another area that requires careful consideration is evaluating the success of your team. While it is easy to pull a quick aggregate of year-over-year numbers, the panelists all agreed that a few key metrics can help not only evaluate but also drive the success of your team whether they be in-house or outsourced:
Build ROI tools where possible for your vendors: Ashcraft's team uses in-house resources to create analytic dashboards for vendor campaigns. These tools can clearly identify wins while also providing a launching pad for your salesperson to set meetings and stay top of mind with your client. If you don't have the capacity to build this out, make sure your salespeople manage expectations at the start of the sales process on what a successful campaign would look like.
Analyze performance of individual media properties: When sales numbers are broken down by product, a story can emerge; which products are growing, and which ones may benefit from a retooling or redesign to up their ROI?
Use revenue reports to plan your time: Salespeople with high retention numbers may want to plan strategic calls with clients to brainstorm new, customized programs that could meet their needs while increasing their spend. Alternately, if there is a high churn or a shrinking number of new companies, marketing outreach and product offerings may need to be tweaked to land upon the ideal mix for attracting new business.
No matter the size or scope of your organization, approach your sales staff with time, new ideas, and an open line of communication in order to see long-term results!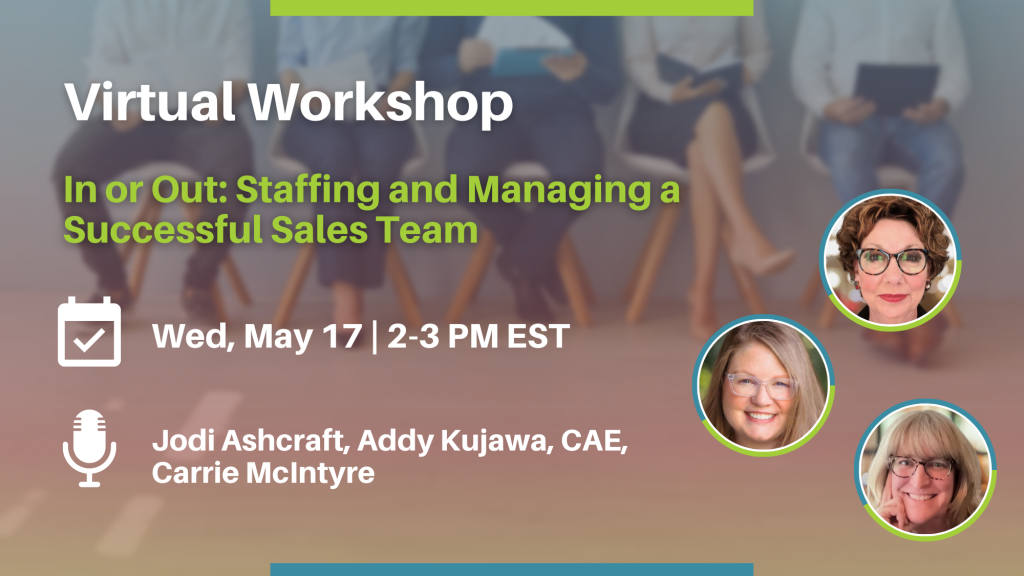 Full Virtual Workshop Recording Available
Watch the full 1-hour recording here for more tips from our panel and learn how you can elevate the structure, support and success of your sales team!