Association Revenue: Plan Your Work, Work Your Plan
1 Credit Hour for Live Attendance. Archive resources are available for PAR Members ONLY. Join today >
Associations are crossing new territory as members, attendees, sponsors and advertisers have higher demands and options for their investments. To meet the challenge, our associations must meet the critical task of upskilling our teams and improving our revenue strategies. Join Dan McGrath from COACH MEdia as they share what every association needs: A strategic approach to the tactical elements of sales planning. In this 1-hour session, we will discuss:
Actions and Activities to Increase Revenue
Pipeline Quadrants of Territory Management
Forecasting Best Practices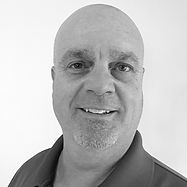 Vice President, Client Development
Dan McGrath joined COACH MEdia in July 2008. In the role of Vice President, Client Development, Dan creates and implements skill development training and coaching programs that support a successful integrated sales strategy.
Prior to joining COACH MEdia, Dan spent 15 years in the media sales industry as both a sales professional and a sales leader. Dan joined COACH MEdia from Gartner, where he held roles of increasing responsibility including Vice President of Sales. Dan began his career at Ziff Davis and worked in numerous senior sales positions including Director of Sales. Throughout his career, Dan has excelled at selling, managing sales teams, recruiting sales teams and developing sales executives.
Dan has won numerous awards throughout his career for recruiting, training and developing new account executives. Dan possesses a strong track record in Sales Management and Performance Management. Dan received his Bachelor's Degree from the University of Rhode Island.