Elevating Business Competencies is Key to Association Revenue Success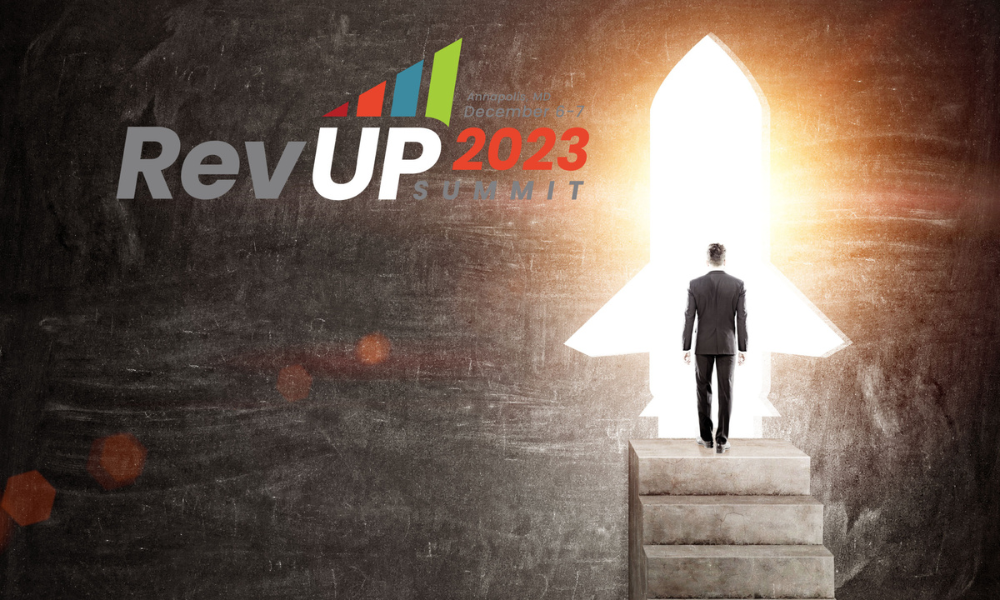 PAR announces agenda for the RevUP Summit, the leading association conference dedicated to improving association business.
Achieving revenue health is important for the long-term success of associations. Sponsorships, digital offerings, events and non-dues programs are all key to creating diverse revenue streams, but their success ultimately hinges on the performance of the sales team.
"Associations continue to recognize that revenue health includes collaboration between non-dues and traditional member/event programs, but also in equipping their teams with the business competencies that growth requires," says Sean Soth, President of the Professionals for Associations Revenue (PAR) Leadership Advisory Board. 
Achieving association revenue health is the driving force behind PAR and is the focus of its annual in-person event, the RevUP Summit. Association executives, authors, TedX speakers, and industry experts are among the slate of presenters who will be presenting at this year's event in Annapolis, Maryland on December 6 and 7.
The main session keynotes will feature renowned speakers Rachel Druckenmiller, Skot Waldron and sales coach Ryan Dohrn. Attendees will be given the tools to authentically explore their professional goals, effectively communicate and implement change, and meaningfully connect with decision makers. Additionally, topics on sponsorship, pricing strategies, digital strategies, and sales management will be among the nine breakout sessions.
Below is a look at the breakout sessions taking place at this year's RevUP Summit.
---
Digital strategists Duane Capuano and KiKi L'Italien will discuss how a strategic approach to considering, selecting and implementing the right technology can enhance work effectivity and unlock untapped revenue streams.
Dr. Michael Tatonetti, CAE, CPP of Pricing for Associations will help association professionals understand how to clarify their value and set appropriate pricing for their programs and products.
"For you to drive your mission forward, you need the financial resources to pay for staff, programming and everything in between," Tatonetti says on his website.
Jim Elliott of Ads&IDEAS will ask a simple question that looms over the association landscape: Can associations benefit when they behave more like commercial entities? "Association media should perform as well or better than their commercial counterparts, but they frequently do not," Elliot says. His session will look at specific ways successful associations have evolved to become competitive in the marketplace and increase non-dues revenue.
Renowned LinkedIn expert Colleen McKenna of Intero Advisory will demonstrate why LinkedIn should be among the new technology competencies every business development professional needs.
"As associations adapt to evolving needs of their members, sponsors, advertisers, board, and partners, they must develop new competencies in traditional business development activities," McKenna says. "Associations that harness the power of LinkedIn.com and LinkedIn Sales Navigator to drive revenue growth increase their ability to connect and engage with the people, companies, and organizations interested in their members and mission."
Corporate sponsorship experts Lori Zoss Kraska and Bruce Rosenthal will present sessions that address two important but often forgot about components to corporate sponsorship: connecting with high-level decision makers and building an organizational culture that supports corporate partnerships. And, Lewis Flax will guide attendees through the steps they can take to revitalize their sponsorship programs.
Sales professionals will find actionable ideas from Brittany Shoul and Jay Blankenship of MCI as they equip attendees with a ready to use sales toolbox. Sales leaders will gain insight into how they can support and optimize their team's performance in a session featuring Carrie McIntyre of Navigate and Jodi Ashcraft of the American Psychological Association.
"Each and every topic at the RevUP Summit is geared toward giving association revenue producers the skills, competencies and ideas to operate in an increasingly competitive business landscape," Soth says. "The RevUP Summit is about providing a professional home for anyone responsible for association revenue."
---