The RevUP Summit is designed to provide your association's leadership team with access to ideas that will inform your business strategy and revenue health.  Whether you lead an association or you are responsible for revenue production, the RevUP Summit will share a mix of sessions and insights that can help transform your organization today.
Led by the Professionals for Association Revenue Leadership Advisory Board, the RevUP speaker community includes experienced association professionals and industry thought leaders who are making a difference in association business now.  Invest in your bottom line and join us at the RevUP Summit!
*NOTE: Agenda is subject to change. 
Professionals for Association Revenue (PAR) is a CAE Registered Provider. The program(s) linked below meet the requirements for fulfilling the professional development requirements to earn or maintain the Certified Association Executive credential. Every program that we offer that has been approved for CAE credit will clearly identify the number of CAE credits granted for full participation. We will maintain records of your participation in accordance with CAE policies. For more information about the CAE credential or Registered Provider program, please visit www.asaecenter.org/cae.
DAY 1 - Wednesday, December 6, 2023
12:00pm-1:00pm - RevUP Registration PARty -RevUP Expo Atrium
Let's get this PARty started! Join your friends and peers in the Expo Atrium as we ring in a new RevUP Summit. Grab a snack, enjoy some tunes, meet new friends and get ready for a powerful first day at RevUP.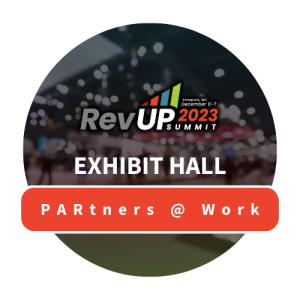 1:00pm-1:15pm - Opening: New Rules for Association Revenue - Regatta Ballroom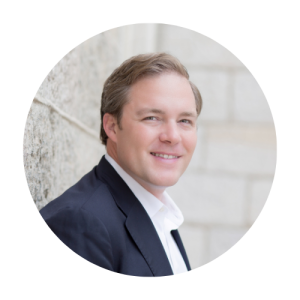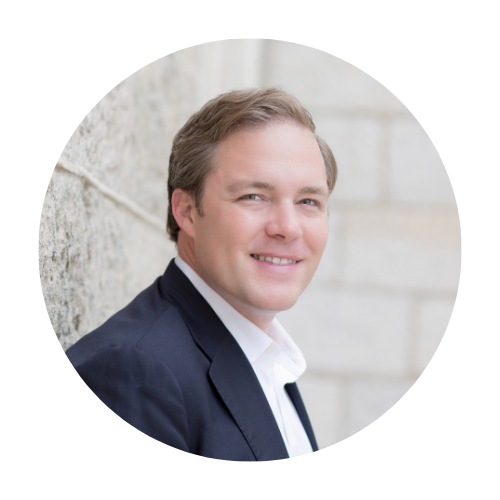 Speaker: Sean Soth, Society for Clinical Research Sites and PAR Leadership Advisory Board Chair
CAE (.5 Credit Hours)
Ready, Set, RevUP! What's the purpose and path that association business provides now and in the near future? Join the PAR community as we launch the 2023 RevUP Summit and get ready to lead, learn and earn with our remarkable community.
Opening Session Sponsored by MCI USA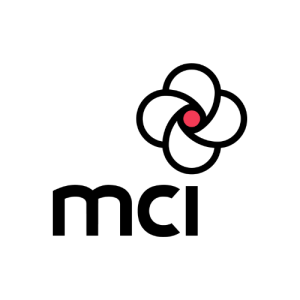 1:15pm-2:00pm - Opening Keynote: Unmute Yourself: Elevating Your Courage, Confidence and Career | Rachel Druckenmiller - Regatta Ballroom
Speaker:  Rachel Druckenmiler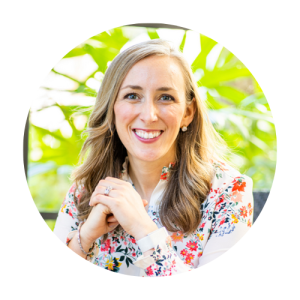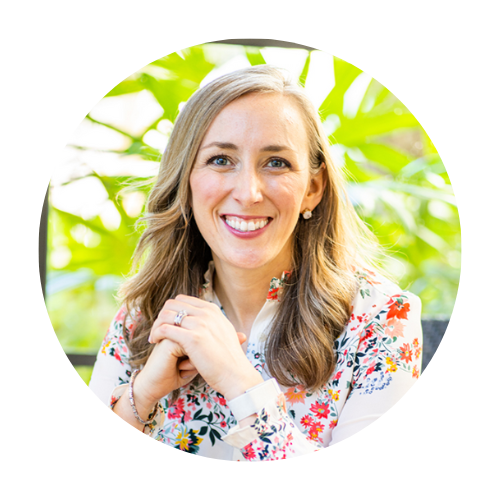 CAE (1.0 Credit Hours)
Discover the importance of illuminating your strengths, so you can be a more confident, self-aware leader who has greater impact. Explore the power of curiosity to uncover underlying symptoms and catalyze your growth and influence. Build confidence to advocate for yourself, your aspirations and what you need to thrive and feel fulfilled at work and at home.
Rachel Druckenmiller is on a mission to humanize the workplace by activating resilience, connection, and engagement in organizations, leaders and teams. With evidence-based insights, compelling and relatable stories, and practical takeaways, and even a bit of singing, Rachel equips attendees with actionable inspiration. The results of her work are renewed energy, elevated self-awareness, and enhanced trust, wellbeing, connection and engagement. Rachel is a recent TedX speaker and has been recognized by Forbes, The Daily Record, WELCOA, and Workforce Magazine as an award-winning keynote speaker, facilitator and entrepreneur.  
2:00pm-2:45pm - Keynote Power Up: Unmute Yourself - Regatta Ballroom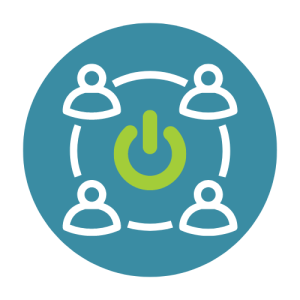 Facilitators: Rachel Druckenmiller
Sean Soth | PAR
Jeff Cobb | Tagoras
Celisa Steele | Tagoras
CAE (1.0 Credit Hours)
Put the message from our keynote address directly into practice by connecting with industry colleagues for this dynamic Power Up session! This collaborative session is what in-person events are all about as RevUP Summitt attendees come together to create a checklist for organization innovation and collaboratively develop a plan to navigate the work ahead. 
2:45pm-3:15pm - PARtner Break -RevUP Expo Atrium
Spend some time getting to know our RevUP PARtners in the Expo Hall.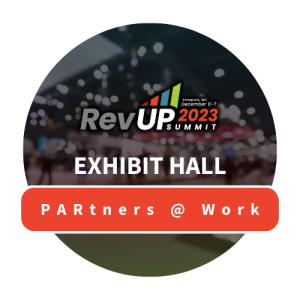 3:15pm-4:15pm - Keynote: Sell with Story | Park Howell -RevUP Expo Atrium
Speaker: Park Howell, Business of Story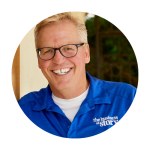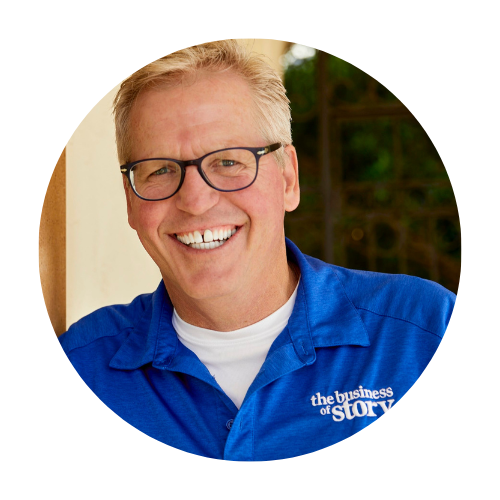 CAE: 1.0
Your association and its membership are the source of amazing stories for your content marketing. If you source and share them then you can 10x the growth of your revenue. But you're not using this critical communications asset because storytelling is hard to get right. Now you can learn the proven ABT (And, But, Therefore) agile narrative framework that makes storytelling easy using this fundamental structure. Park Howell, a 35+ year branding expert and founder of The Business of Story will show you how to hack through the noise and hook the hearts of your prospects, members, colleagues and the communities you serve using what he calls "The DNA of story," the ABT…three words that will rock your world.
Park Howell is known as The World's Most Industrious Storyteller having grown purpose-driven brands by as much as 600 percent. He is a 35+ year veteran of the advertising industry and hosts the popular weekly Business of Story podcast, author of Brand Bewitchery, and co-authored The Narrative Gym for Business. He is sought after internationally to help leaders excel through the stories they tell.
4:15pm-5:15pm - "How We..." Industry Insights - Regatta Ballroom
"How We" Industry Insights: Top revenue producers share how they found success
One simple idea can help us jumpstart our work. In this speed presentation, you'll walk away with several ideas to get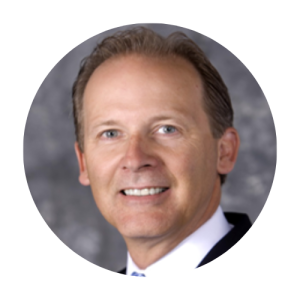 you
thinking about your own association. Presenters will have 10-minutes to share
one specific way association business is advancing their association or industry.
Presenters:
Karl Ely, CAE | ASAE: "How We....Accelerated Revenue Growth While Becoming More Staff Efficient."
The confluence of an acquisition, a listening tour and some outside consulting helped us discover a better method of delivering a competitive advantage for industry partners. The evolution of sponsorship to partnership was not without risk, but 15 years later the program continues to deliver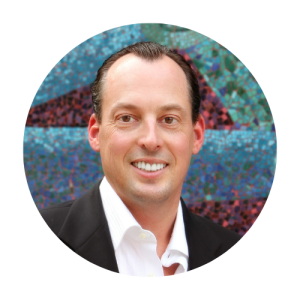 results for partners and ASAE.

Mark L. Jones, CAE | Blue Sky eLearn: "How We...Make eLearning Profitable."Repurposing webinar and event archives, pricing and bundling and connecting the right audience with the right content at the right time makes eLearning profitable. 
Carrie Hartin | MCI: "How We...Created a Top Performing Sales Team."
A strong sales team doesn't show up one day. It is curated, built, refined over time to deliver exceptional results on a consistent basis. Once the core elements of the ecosystem are in place, the sales engine can propel and deliver consistent results.  Learn how Carrie Hartin and MCI built a sales engine and top performing team.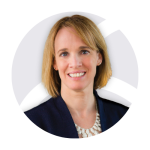 5:15pm-6:30pm - RevUP Soul PARty & Opening Reception - RevUP Expo Atrium
Connect with RevUP Summit attendees and exhibiting PARtners committed to improving association revenue health. Toast to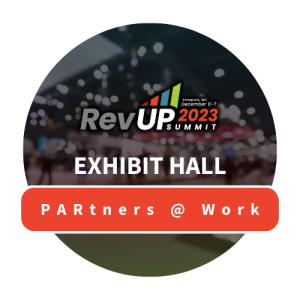 new ideas, new connections, and path forward for improving your association business. 
DAY 2 - Thursday, December 7, 2023
8:00am-9:00am - PARtner Connection Breakfast - PAR Expo Atrium
The most important meal of the day wouldn't be the same without you!  Join RevUP attendees for the first cup of joe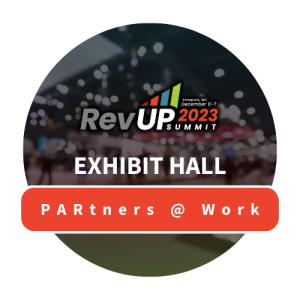 and Annapolis' favorite breakfast treats.
9:00am-9:15am - Opening: Business Development Leadership in 2023 - Regatta Ballroom
Speakers:
Jay Ablondi |Massachusetts Medical Society
Nikole TenBrink | ARF, Advertising Research Foundation
Sean Soth | PAR
Description:
PAR Leadership Advisory Board Members Jay Ablondi and Nikole TenBrink will explore opportunities for any association professional to embrace and improve business leadership.
9:15am-10:15am - Keynote: Communicating Vision & Leading Change | Skot Waldron - Regatta Ballroom
Speaker: Skot Waldron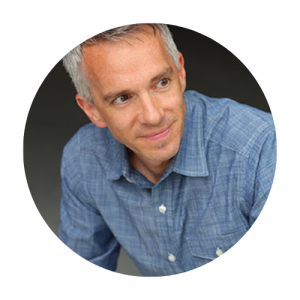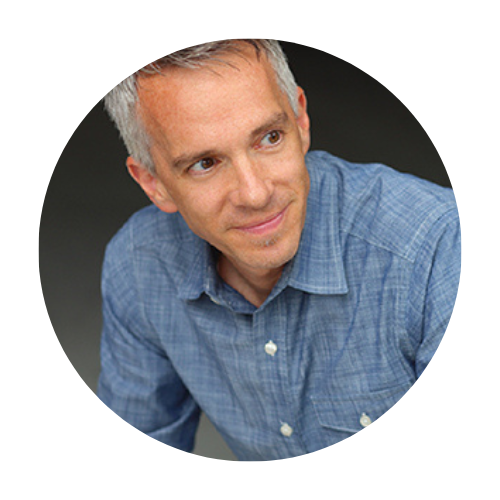 CAE (1.0 Credit Hours)
We'd love it if everyone simply jumped on board the train we are driving. The truth is, it doesn't happen as easily as we'd like it to. We have big plans and a huge vision for the future! It's brilliant! And yet, people stay where they are. This leads to frustration, resentment, and turf wars. What if there was a way to communicate vision effectively? What if there was a way to drive change that helped everyone feel like they were part of the journey? Learning Objectives: Understand the problem many of us face when communicating vision and leading change. Learn a core way to get people on board with your vision. Engage in interactive exercises to personalize the impacts of change.
Skot Waldron is a communication strategist who unlocks leaders by making sense of complex communication challenges through ah-ha moments that enlighten and transform. For the past 20 years,
Skot'
s work for clients such as J.P. Morgan Chase, CDC, Mount Sinai Hospital, Sesame Workshop, The Home Depot, and The Coca-Cola Company has included national and international communication programs.
10:15am-11:00am - PARtner Break - RevUP Expo Atrium
Meet the association community's leading business partners in the RevUP Expo Atrium. Take the opportunity to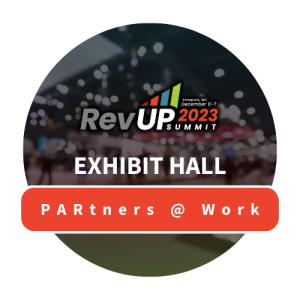 understand the insights that RevUP PARtners are bringing to associations across the globe. At the RevUP Summit, our Expo is different.  Each of us have sold or been part of an exhibit experience. There are no tire-kickers here. Understand the value these RevUP PARtners are bringing to the market, and increase the value you bring as a revenue producer for your association! 
11:00am-12:00pm - Keynote: 10 Business Development Ideas to Implement Today! | Ryan Dohrn - Regatta Ballroom
Speaker:  Ryan Dohrn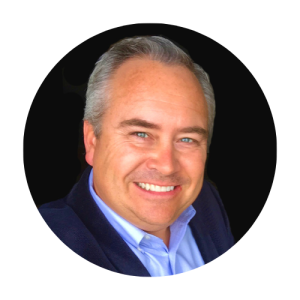 CAE (1.0 Credit Hours)
Returning for his second year to RevUP, Emmy award-winning sales and sponsorship coach Ryan Dohrn will share ideas that are tactical, practical, and proven to work. From unique ways to get event expenses covered to unique networking functions to drive sponsor engagement to creating a self-service sales portal for your event team. Ryan will share live and real examples. Come prepared to walk away with ten ideas you can steal and launch today.  
Ryan Dohrn is the owner of Niche Media Events and the founder of media sales training firm Brain Swell Media. He has trained over 30,000 ad sales reps in 7 countries and has worked with some of the biggest associations in the USA like AAA, the American Quarter Horse Association, and the Family Motor Coach Association. Ryan sells media and sponsorships every day and has been a part of over half a BILLION dollars in media and sponsorship sales. He is an Emmy Award winner, multiple business book author and has been featured in USA Today and on Forbes.com.  
12:00pm-12:50pm - Premier PARtner Lunch - Regatta Ballroom & Expo Atrium
We like to connect a bunch at lunch. Grab a plate and check-in with other RevUP attendees, exhibiting business PARtners and speaking faculty.  What have you learned and what will you explore during breakouts? 
1:00pm-1:45pm - Breakout I LEAD: Digital Strategy: Unleashing Your Association's Revenue Potential - Power Plant
Speakers: Duane Capuano, KiKi L'Italien | Association Digital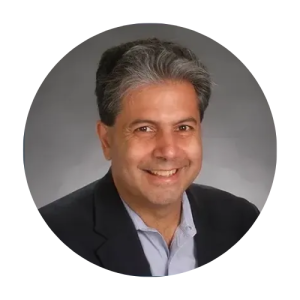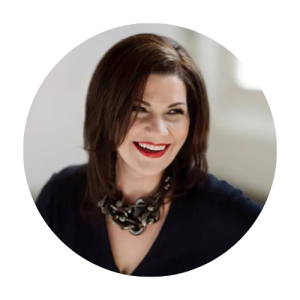 CAE: (.75 Credit Hours)
This session will explore the powerful relationship between digital strategy and revenue generation for association executives. Explore real-life examples and success stories demonstrating how implementing the right digital strategy can enhance association executives' work, reduce waste, create new revenue streams, and drive sustainable growth. Discover how strategically considering, selecting, and implementing the right technology can enhance the effectiveness of association executives' work and unlock untapped revenue streams. Gain actionable insights and practical advice to drive your association's success today and in the future!
Understand the critical role of digital strategy in driving revenue growth for associations and its impact on overall organizational success.
Learn how to assess and select the most (and least) suitable digital resources that align with your association's strategic goals and revenue generation objectives.
Explore real-life examples and success stories demonstrating how implementing the right digital strategy can enhance association executives' work, reduce waste, create new revenue streams, and drive sustainable growth. 
1:00pm-1:45pm - Breakout I LEARN: Unlock the Power of LinkedIn for Business Development - Power Plant
Speakers:  Colleen McKenna | Intero Advisory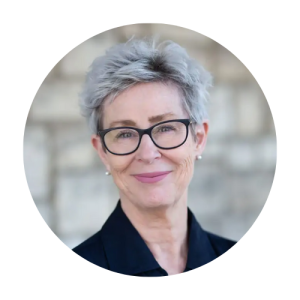 CAE: (.75 Credit Hours)
Everyone has learned the LinkedIn fundamentals, and everyone gets the idea. However, most professionals haven't really tapped into the power of LinkedIn and the value of its powerhouse offering, Sales Navigator. In Colleen's session, she will dive in and share insight on the nuances of LinkedIn and Sales Navigator. Whether you're a Basic or Premium member, novice or power user, LinkedIn is always changing, and what worked yesterday may not work tomorrow. Key takeaways will center around your presence, people, and participation. You will leave with at least one nugget that, if applied, will positively affect your business development and sales success.
1:00pm-1:45pm - Breakout I EARN: Unlocking Corporate Sponsorship: Strategies for Connecting with High-Level Decision Makers. - Power Plant
Speaker: Lori Zoss Kraska | Growth Owl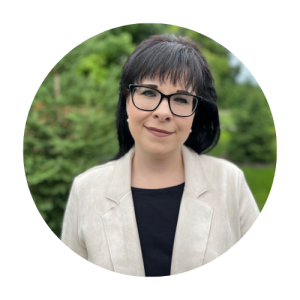 CAE: (.75 Credit Hours)
Corporate sponsorship expert and author Lori Zoss Kraska, MBA, CFRE will discuss the essentials of connecting with high level corporate decision makers to enhance your association's corporate chances for sponsorship support. Lori will present what's resonating most with Fortune 1000 corporate decision makers, best practice tips for approach, and success stories from the field! You won't want to miss this highly engaging and edutaining session! 
A better understanding of the existing corporate sponsorship landscape in relation to corporate interest in association programs
Discover best practices on how to best vet and engage corporate prospects
Learn from case studies of other organizations having success engaging corporations
2:00pm-2:45pm - Breakout II LEAD:Building a Culture of Revenue: Can Associations Benefit When They Behave More Like Commercial Entities? - Power Plant
Speakers: Jim Elliott | James G. Elliott Co., Inc, Ads&IDEAS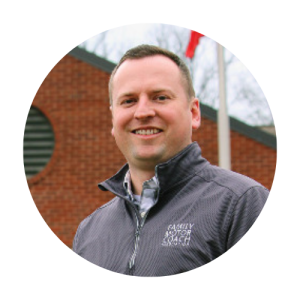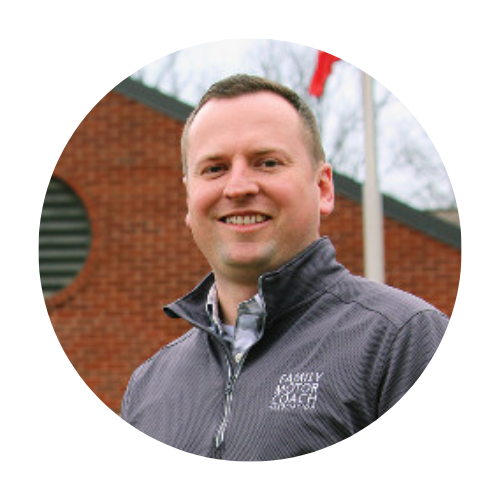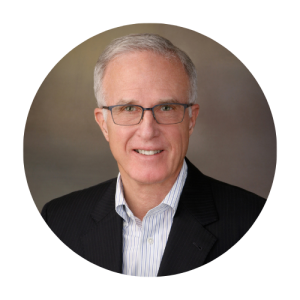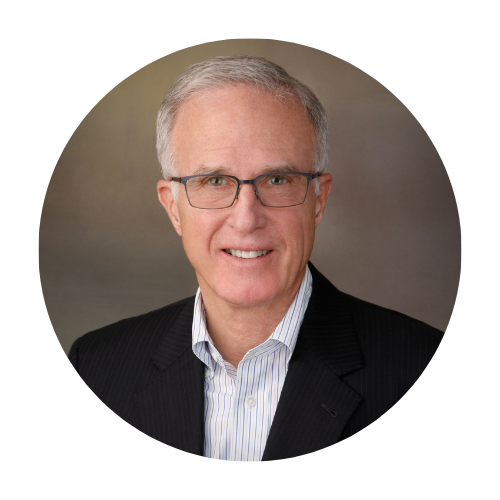 Chris Smith, CEO, FMCA
CAE: (.75 Credit Hours)
Dedicated association staffs create outstanding programs and opportunities for their members. Association media should perform as well or better than their commercial counterparts, but they frequently do not. Those that do are characterized by a willingness to reconsider policies that prevent growth and to do what is necessary to overcome inertia. This session will provide specific examples of associations that have made the changes necessary to claim their rightful place in the marketplace and, at the same time, benefit their members by increasing non-dues revenues.
2:00pm-2:45pm - Breakout II LEARN: Rethink and Revitalize Your Sponsorship Program - Power Plant
Speakers: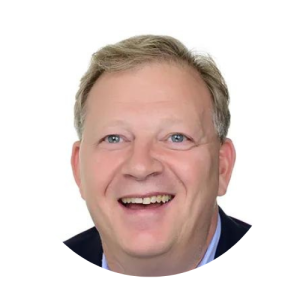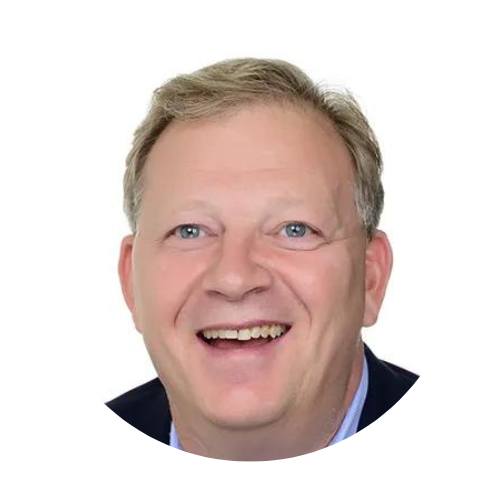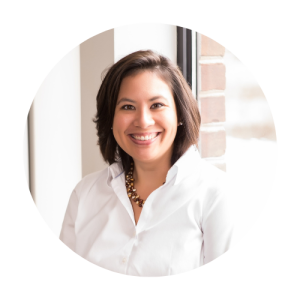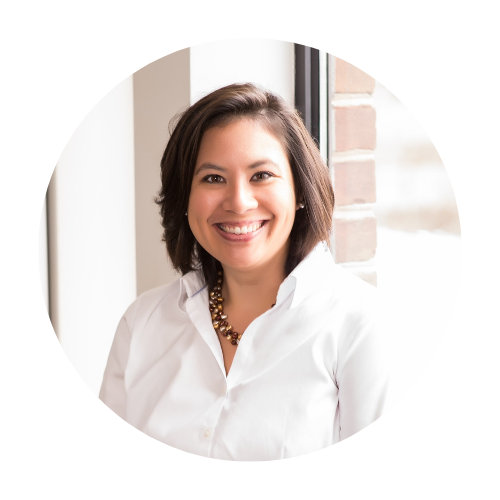 Lewis Flax | Flax Associates
Tracie Clemmer | International Downtown Association, Director of Corporate Relations
CAE (.75)
Your association shifted from live to virtual events and you struggled to secure sponsorship revenue. Now your organization is back to hosting in-person events and you are wrestling with your sponsorship plans. You know that you can't turn the clock back three years, yet unsure how to adapt.    
So…what will you do to boost sponsorship income?
Savvy association executives recognize that standard sponsorship strategies are no longer viable. By following a few simple steps and avoiding common mistakes, you can open new doors, unlock new opportunities, and secure additional revenue. In this session, we'll review strategies you can use to boost sponsorship results. You'll be surprised at how quickly a few changes can help raise additional revenue. You will learn:
Specific steps for you to take to revitalize your sponsorship results.

How to approach your sponsors during uncertain times.

The three sponsorship levels (hint: they are not gold, silver, and bronze) and how to move to the next level
Facilitated by Tagoras
2:00pm-2:45pm - Breakout II EARN: Your Sales Toolbox: Skills and Tools for Sales Team Success - Power Plant
Speaker:  
Brittany Shoul | MCI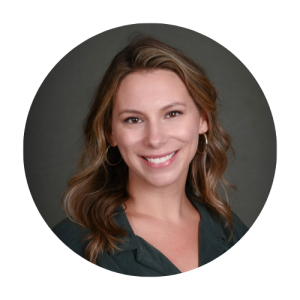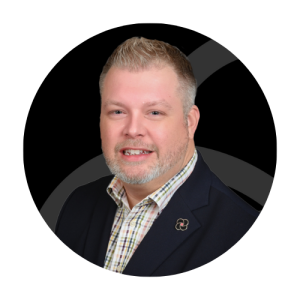 Jay Blakenship | MCI
CAE: (.75 Credit Hours)
Like a master woodworker, a skilled salesperson knows what tools work best and when to use them. Do you have the right skills and tools to build sales and generate revenue for your Association? Join us as we hammer home the most important skills and tools needed for sales success: 
Representing your Association audience (HINT...this is what you're selling, not sponsorship programs!)
The best tool for managing a sales processes
Question development skills for sales discovery 
PLUS the technology tools that are must-haves in the toolbox
Are you building or managing a sales team? Or, do you need to sharpen your skills? If YES, you don't want to miss this session.
2:45pm-3:15pm - PARtner Break - RevUP Expo Atrium
Meet the association community's leading business partners in the RevUP Expo Atrium. Take the opportunity to understand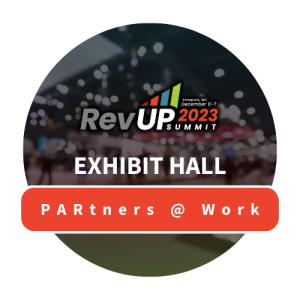 the insights that RevUP PARtners are bringing to associations across the globe. At the RevUP Summit, our Expo is different.  Each of us have sold or been part of an exhibit experience. There are no tire-kickers here. Understand the value these RevUP PARtners are bringing to the market, and increase the value you bring as a revenue producer for your association!
3:30pm-4:15pm - Breakout III LEAD: Sales Leadership 101: Level-Up Your Sales Management Skills - Power Plant
Speakers: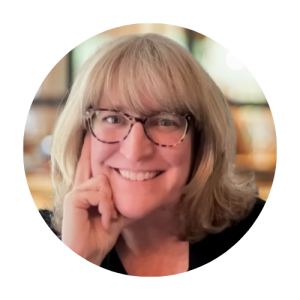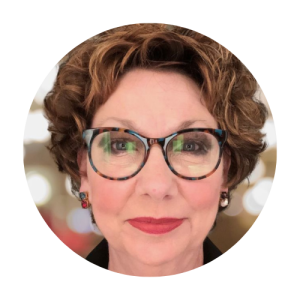 Carrie McIntyre | Navigate CES
Jodi Ashcraft |  American Psychological Association, Director of Media & Event Sales
CAE: (.75 Credit Hours)
Discover the secrets to effective sales management – even if you've never been a sales rep yourself – and avoid mistakes that can lead to poor hires, increased staff turnover, customer churn, and disappointing revenue results. Designed specifically for associations with in-house sales staff, this engaging session is your crash course in supporting and optimizing your sales team's performance. Gain valuable insights that will bridge the gap between management and sales staff, debunking common misconceptions about sales that often lead to frustration and misalignment. Key takeaways from this session include:
Clearing up misconceptions about sales that hinder management-sales staff synergy
Understanding and effectively monitoring essential sales metrics for success 
Unveiling the critical support your sales reps need from you to achieve optimal results Join us for an enlightening journey towards mastering sales management, empowering you to drive revenue and unlock your sales team's full potential.

 
3:30pm-4:15pm - Breakout III LEARN: How to Build a Team Approach to Increasing Partner Revenue - Power Plant
Speakers:
Bruce Rosenthal | Partnership Professionals Network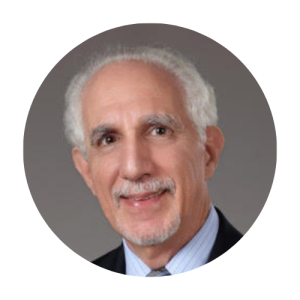 Jeremy Figoten, CAE ICMA | International City/County Management Association, Managing Director, Conferences & Sponsorships
CAE: (.75 Credit Hours)
Are your association's staff, staff leadership, and volunteer leadership "rowing in the same direction" to increase the success of your non-dues revenue sponsorship program?
Understand the importance of involving and educating all department leaders to fully maximize partnership sales and fulfillment coordination
Find out the importance of CEO/Executive Director understanding and support for your corporate partnership program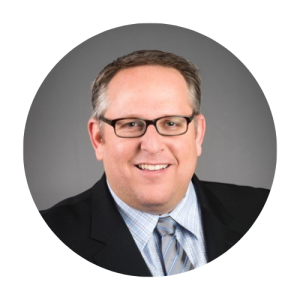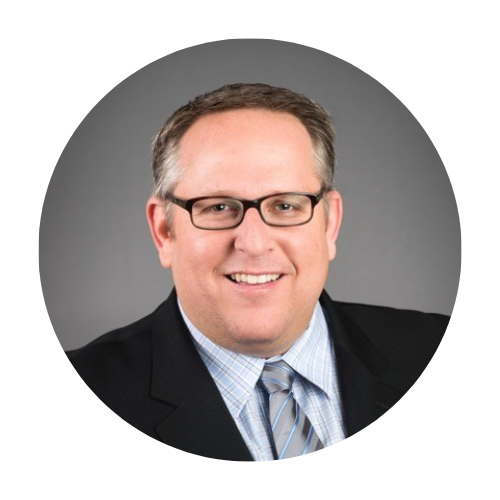 Identify ways to define Board and volunteer leader roles and expectations
Gain insights on how to deal with internal budgeting of partnership revenue and expenses
Discover the advantages of fully coordinating with third-parties contracted by your association to earn revenue
3:30pm-4:15pm - Breakout III EARN: How Culture Impacts the Bottom Line  - Power Plant
Speaker: Jamie Notter | Propel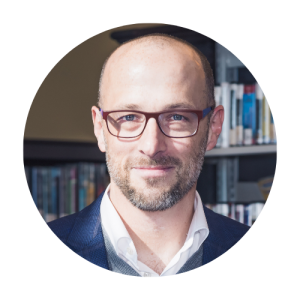 They say culture eats strategy for breakfast—well it can eat sales too. But if you want to create a culture that supports revenue growth, you'll need to uncover your hidden culture patterns. In this practical session, culture expert Jamie Notter will share insights from his latest book that will show you which parts of your culture could be slowing your growth—and how to fix it.
Jamie is an author, consultant, and culture strategist at PROPEL, where he helps leaders create amazing workplace cultures that drive greater performance and impact. He brings thirty years of experience to his work designing and managing culture, and has specialized along the way in areas like conflict resolution and generations. Jamie is the co-author of four popular business books, including the award-winning Non-Obvious Guide to Employee Engagement, and his fall 2023 release, Culture Change Made Easy. He holds a Master's in conflict resolution from George Mason and a certificate in Organization Development from Georgetown, where he serves as adjunct faculty.
4:30pm -5:15pm - Pierre Association PARtnership Panel and Awards - Regatta Ballroom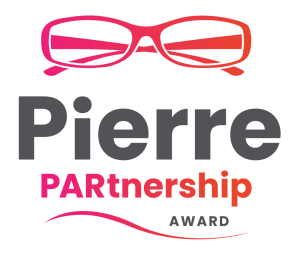 Association partnership takes center stage as finalists share their stories, highlighting the value of mission-driven business growth. Honoring the life and association career of Christine Pierre, this special program will embrace the connection power of associations and the markets they serve! Do you have a program, event or staff experience that connects your association mission to business growth?  Nominate or submit your Pierre PARtnership Award story HERE.
Presentations by:
Lisa Townsend, Director of Marketing, Association of Clinical Research Professionals (ACRP)
Andre Williams, Executive Director, American Society for Transplantation and Cellular Therapy (ASTCT)
Danielle Baron, Vice President, Marketing, Communications & Industry Relations, School Nutrition Association (SNA)
5:15pm-6:00pm - Pierre Reception and VolunBeering - RevUP Expo Atrium

Cheers! Celebrate the RevUP Summit while doing good. Enjoy a selection of beers and wine from local breweries wineries as the RevUP audience prepares Birthday Packs for the Baltimore Hunger Project.
About the Baltimore Hunger Project:
Baltimore Hunger Project is dedicated to eliminating the growing problem of weekend childhood hunger by feeding bodies and minds. We are bridging the gap between Friday and Monday by consistently providing weekend food packages to children identified as food insecure, in a compassionate and dignified manner. We raise awareness about the effects of hunger by establishing partnerships with community members, other organizations, and decision makers.
After 6:00pm - Enjoy Midnight Madness in Annapolis - On Your Own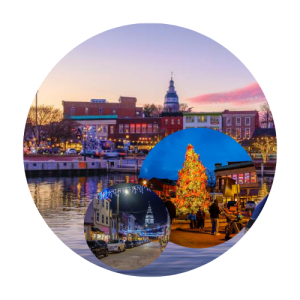 The holidays are a special time of year in Annapolis. Local shops, pubs and restaurants keep the lights on and the doors open a little later on Thursdays for Midnight Madness in Annapolis.  If you have holiday shopping to get through, stay and enjoy the soft glow of string lights and a warm invite from the shops in historic Annapolis.  It's a fun way to end your stay! 
Improve your programs and people while accelerating revenue health for your association.
Understand how associations are growing revenue while prioritizing purpose.
Gain ideas, strategies and tactics to help build your association's bottom line.