Association Spotlight: How One Association Took an 'If You Build It, They Will Come' Approach to Partnerships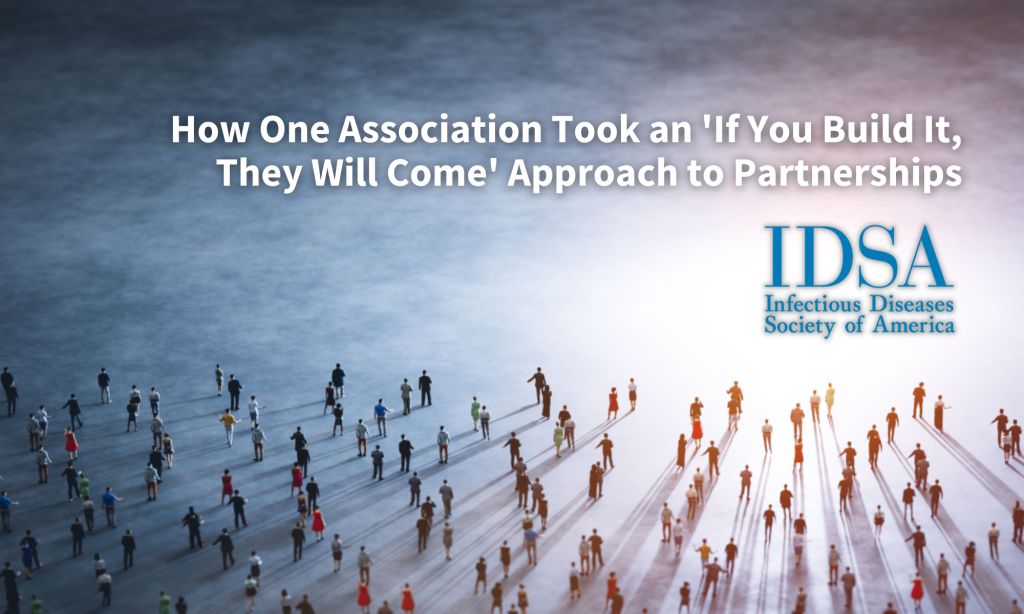 At PAR's 2022 RevUp Summit in Annapolis, MD, three accomplished finalists were recognized for their innovations in mission-driven business growth during the Pierre PARtnership Panel. The Infections Diseases Society of America won the inaugural award for its ability to turn industry partner feedback into new educational inventory resources and ultimately increase association revenue. We sat down with Dana Johnston,IDSA's Associate Director of Convention Operations and Corporate Relations, to discuss IDSA's industry partnerships and what lessons they have learned in a post-COVID environment. 
IDWeek is the premier annual gathering for infectious disease professionals across five different associations, including the Infectious Diseases Society of America (IDSA). The normally in-person opportunity for infectious disease education and professional networking turned remote in 2020 due to COVID. When IDSA and its association counterparts decided to return to an in-person event in 2022, they knew it would be a challenge to secure industry partner investments that were equal to pre-pandemic levels. What opportunities would be most valuable to industry partners? IDSA Director of Convention Operations and Corporate Relations John Buckley and Associate Director Dana Johnston decided to find out by soliciting feedback from key industry contacts. What they heard was a strong desire for increased educational opportunities.
"Our industry partner voice has value. Their feedback was important to building new opportunities that balanced their experience with industry education, provided member resources and ultimately, association revenue," Johnston says.
In response to partner feedback, IDSA increased inventory of IDWeek education spots and made them available to valued industry partners. This change led to a 169% increase in revenue as compared to IDSA's previous live event.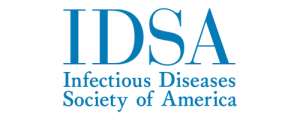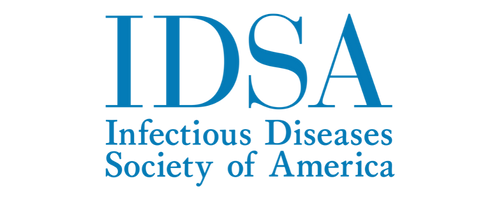 The Infectious Diseases Society of America (IDSA) is a community of over 12,000 physicians, scientists and public health experts who specialize in infectious diseases. Its mission is to improve the health of individuals, communities, and society by promoting excellence in patient care, education, research, public health, and prevention relating to infectious diseases.
Is your association looking to create new revenue opportunities? Here are three tips from Johnston and the IDSA staff:
Look for the 'win-win-win-win': Johnston sees her role with IDSA as creating "win-win-win-win" scenarios for all stakeholders. This means that any program or product launch that the association creates must be a win for members, leadership, industry and strategic partners alike. This balancing act requires creativity, foresight, finesse, and a strong dash of courage. While developing new opportunities for members and partners to connect can be daunting, Johnston and her team truly enjoy connecting the many facets of their industry. As Johnston notes, "Association staff are inherently creative people. Trust that creativity and be brave to see it through."
Hold strong on value: As the volume of education opportunities grew, IDSA resisted the idea of lowering pricing based on volume. "We felt the unique value proposition that these education offerings provided should be priced accordingly," noted Johnston. Pricing should always align with the value that access to your association membership provides, and if you are offering industry partners a seat at the table they should recognize a worthwhile investment.
Create a 'Field of Dreams': While recognizing that creating new products and events can be scary, Johnston believes that association professionals are best served by drawing inspiration from Kevin Costner: 'If you build it, they will come.' In the case of IDWeek, this meant slotting out additional education spots well in advance of sales in order to comply with continuing education (CE) non-compete guidelines. There is always an element of risk in this type of product launch; however, when access to your membership and customized offerings are being planned, it is often wise to build your inventory with confidence in the value your association represents.
As 2023 sales continue, Johnston recommends gaining feedback from the companies that serve your membership. Look for ways to bring together industry professionals in formats that are mutually beneficial. Being open to new ideas can create wins for your members and partners alike!
About the Author
Shannon Reid has over 15 years of experience working with associations to identify, develop, and promote digital, print, and event/sponsorship products that provide access to highly valued professional member bases. Shannon is a content contributor to the Professionals for Association Revenue (PAR) and can be reached at shannon.reid@mypar.org.