Member Spotlight: Looking to the Future, APA Helps Members Excel in the Present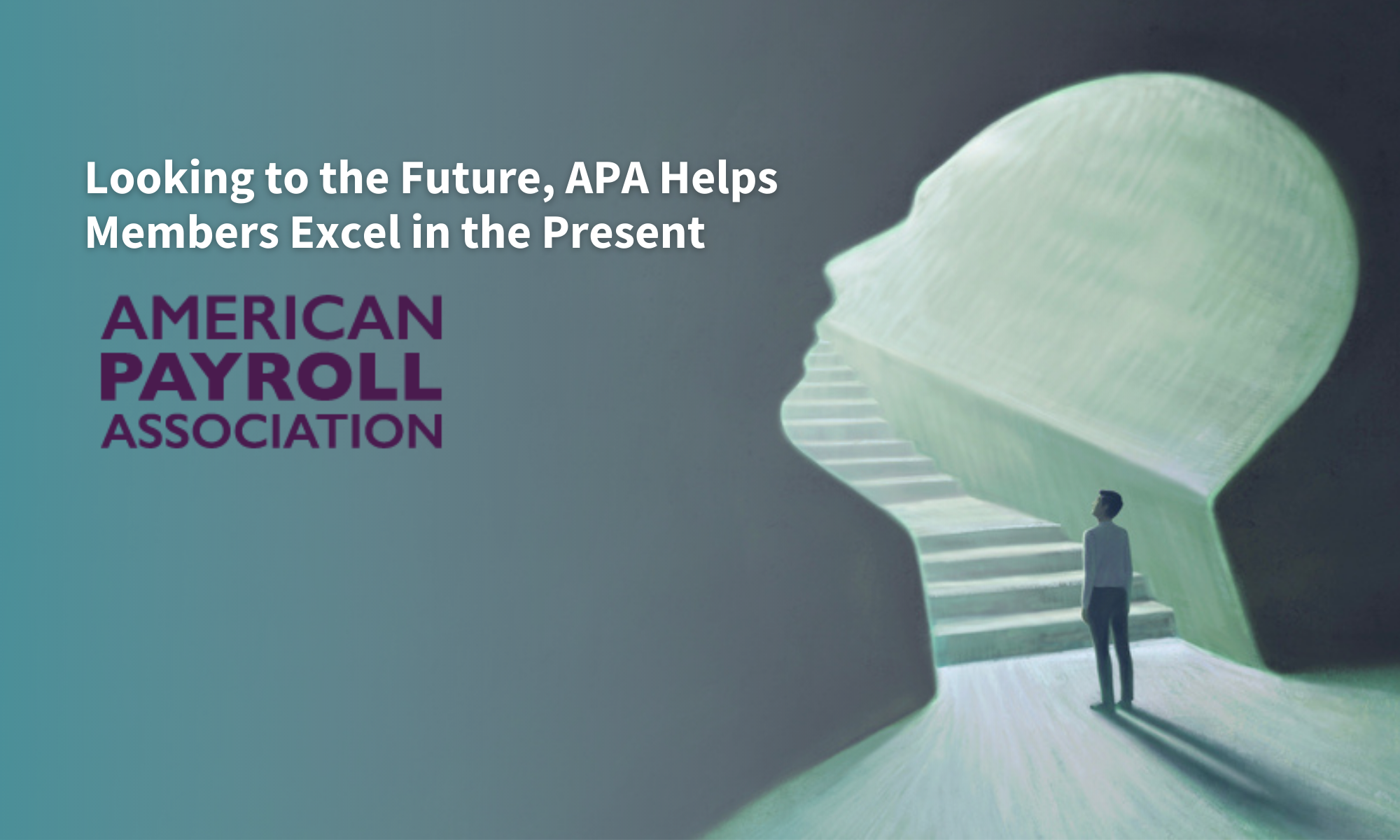 The Professionals for Association Revenue is proud of the work of our member organizations. In this member spotlight, we highlight how the American Payroll Association is staying relevant with members and sponsors by implementing meaningful changes to its certification, education and sponsorship programs.
It's been nearly two years since COVID-19 changed the world. In the association world, those changes were marked first by reactions as offices were closed and conferences were cancelled, and later by responses as teams transitioned to remote work and virtual conferences and programs took shape.
But high-performing individuals and associations know there is an important third stage beyond reaction and response: Initiation.
That's the phase the American Payroll Association (APA) is in, viewing new offerings not as quick pandemic fixes but long-term solutions for member needs. They went through the reactionary and responsive periods along with their association peers, but they pivoted very quickly to virtual solutions in early 2020. Those fast pivots, combined with efforts to immediately reduce operating expenses, led to a positive bottom line at the end of 2020. However, the APA did not stop at fast pivots and reactionary moves - the association has stayed professionally relevant and financially stable by initiating and implementing meaningful and long-term changes to its certification, educational, and sponsorship programs.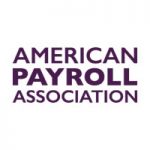 The American Payroll Association is the nation's leader in payroll education, publications, and training. Since 1982, the APA's goal has been to increase the payroll professional's skill level through knowledge and a supportive community of peers. Today, APA offers top-rated payroll conferences and seminars, a complete library of resource texts, and industry-recognized certifications. Representing more than 20,000 members, the APA is the industry's highly respected and collective voice in Washington, D.C. and beyond.
"We are very proud of being able to maintain financial stability for our association through these turbulent and uncertain times that the pandemic caused," says Eileen Gaughran, a Senior Director at the APA. "We have always had diverse revenue streams so that has been instrumental to helping us successfully pivot and manage these times. But we are not waiting around for the pandemic to end before we get back to business as usual. Instead, we are thinking strategically about the future and proactively pursuing long-term growth through meaningful change."
Changes to Certification Programs
Certification is a key component to APA's mission of elevating the skills of its 20,000 payroll professional members. Nearly 17,000 payroll professionals currently hold one of APA's two certifications, each of which require passing a robust certification exam.
In the years prior to the pandemic, APA began exploring ways to make certification more appealing and accessible by vetting the possibility of remote proctored exams. As testing centers closed in March 2020, that future possibility quickly became a present-day necessity. The association's previous due diligence meant they were ready to go: They began offering remote proctored exams just two months later.
"We were fortunate that we were able to pivot very quickly to offer online testing with remote proctoring," Gaughran says. "Staying up with what tools and technology are out there in the industry and being aware of what is available [is important]."
The two exams — Fundamental Payroll Certification (FPC) and Certified Payroll Professional (CPP) — each saw an increase in volume in 2021, up 13.5% and 11%, respectively over the previous year.
Increased Educational Offerings
"At the same time we were changing certification, we were ramping up our educational offerings," Gaughran says.
APA's course offerings are helpful when preparing for the certification exams, but they also serve as a resource to keep payroll professionals up to date on payroll-related laws and regulations for compliance purposes for their employers. To offer the most relevant educational programs during the pandemic, APA focused on advocacy with government agencies — for instance, exploring feasible ways for its members to implement the Paycheck Protection Program established by the CARES Act— followed by relevant program adaptations.
"We worked closely with the government agencies on all of the pandemic-imposed changes — paychecks, unemployment insurance, taxes, other payroll-related issues — and our government relations efforts really had a positive impact on the laws and regulations that came out of that," Gaughran says.
APA added an online COVID-19 Resource Center to an already established library of online publications and also introduced six new educational programs related solely to the pandemic. The association's quality educational team was key to making APA a trusted source of information among industry professionals during a time of industry changes.
"We have an education team of subject matter experts in payroll who are delivering our programs, and they also work closely with our editorial team of legal editors who are also keeping up to date with all the payroll-related laws and regulations. They work together to make sure our content is accurate and timely. I think the payroll community sees the APA as being a reliable source for the compliance information that they need."
A New Way to Engage with Sponsors
APA followed changes to certification and education with a new approach to sponsorship. The Payroll Solutions Showcase debuted in 2021 to give payroll service providers a way to engage with payroll professionals remotely. The one-day showcase allowed providers to demo their products at a time when in-person trade shows were cancelled or postponed. APA generated revenue for the event from payroll service providers, while nearly 4,000 professionals attended the event at no cost.
"Since it was free to attend, we used it as a marketing strategy to acquire new customers," says Gaughran. "We marketed to an audience that hadn't already been engaged with APA as a customer or a member and that was very successful."
The event will expand to a two-day event this year and demos will remain on-demand for several months longer so payroll professionals and their teams can access them at their convenience.
APA has prioritized member and sponsorship needs to maintain revenue health. The pandemic forced reaction at first, but the association quickly turned their attention toward initiating relevant changes through proactive and strategic planning.
"We were really able to think outside of the box. When the pandemic hit, we implemented weekly strategy meetings with our leadership team," Gaughran says. "It is a safe place for ideas and even out-of-the-box ideas are considered because sometimes you get the best revenue generation ideas from what you might think of as a crazy idea at first."
APA Action Plan Takeaways
The APA has initiated and implemented long-term pandemic changes in three key areas.
Carolyn Shomali, Community Manager, PAR
Carolyn is the Community Manager for the Professionals for Association Revenue. Carolyn coordinates PAR's online content and is the host of PAR webinars. If you have a unique association story or strategy to share, email Carolyn at Carolyn.Shomali@MyPar.org