The Member Benefit Your Association Might Be Undervaluing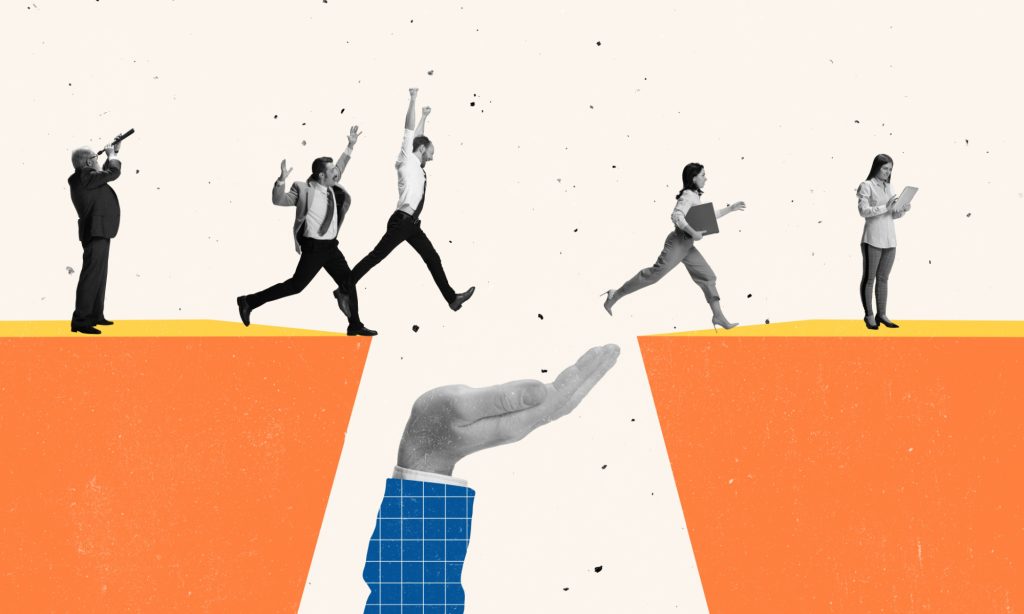 The secret sauce for any association is to align member wants with association offerings. New data shows there is one area that is growing increasingly important to members, but is undervalued by associations: career advancement.
In a new study from Community Brands, 48% of members report it is "very important" for their professional associations to help with career advancement, while only 26% of association professionals agree.
Jennifer Lee is the President of Associations and Events at Community Brands and says closing this gap will positively impact member engagement, retention and recruitment for associations in all industries.
"If all associations grow this part of what we do, then we will grow our revenue and our ability to retain our members through these areas of value that continue to emerge."
But what kind of career advancement assistance do association members want?
Answering that question can help associations determine where they are excelling and where they may be falling short.
Lee says a good place to begin is with an association job board. It aligns the needs of the companies – qualified candidates – with the needs of the association community – career advancement. It's a member benefit that 74% of members say they would utilize, and one that could add a valuable non-dues revenue stream.
The Society for Human Resource Management (SHRM) has utilized the Community Brands YM Careers platform since 2019. A case study of the partnership shows that SHRM experienced a 7-figure revenue growth through the job board strategy which included an updated user experience and visibility to the right jobs.
Lee notes that while job boards are a key component of career development, association members want more.
"While about two-thirds of association professionals say their organization offers an online job board, fewer provide other impactful career development opportunities members seek including career advice and insights, mentoring, peer data and resume review," Lee says.
79% of association members say they are interested in access to peer data such as salaries, benefits and job structure to benchmark their careers – but just 19% of associations say they offer it.
The Veterinary Emergency and Critical Care Society (VECCS) helps members visualize possible paths within the veterinarian field through a Career Planning Portal. VECCS utilizes a Community Brands data analytics software by Nucleus to provide members with peer data regarding compensation, job satisfaction and overall career outlook. The data comes from peer responses to a survey with the intent to better serve members with personalized content.
"Nucleus is able to farm data for us, from survey answers to questions we helped create, to best guide our members and stakeholders as they navigate their careers," says Lauren San Martin, VECCS Marketing and Membership. "The dashboard has a great user experience and provides a lot of great insights in an easy-to-read infographic format."
To understand the type of career advancement services your membership values, begin by surveying them. Whether it comes in the form of a job board, mentorship, resume review or peer data, 85% of associations agree that "professional membership organizations that don't innovate will no longer be a go-to source for professional development."
---