Meet a Member: Nikole TenBrink, Director of Marketing and Business Development, Illuminating Engineering Society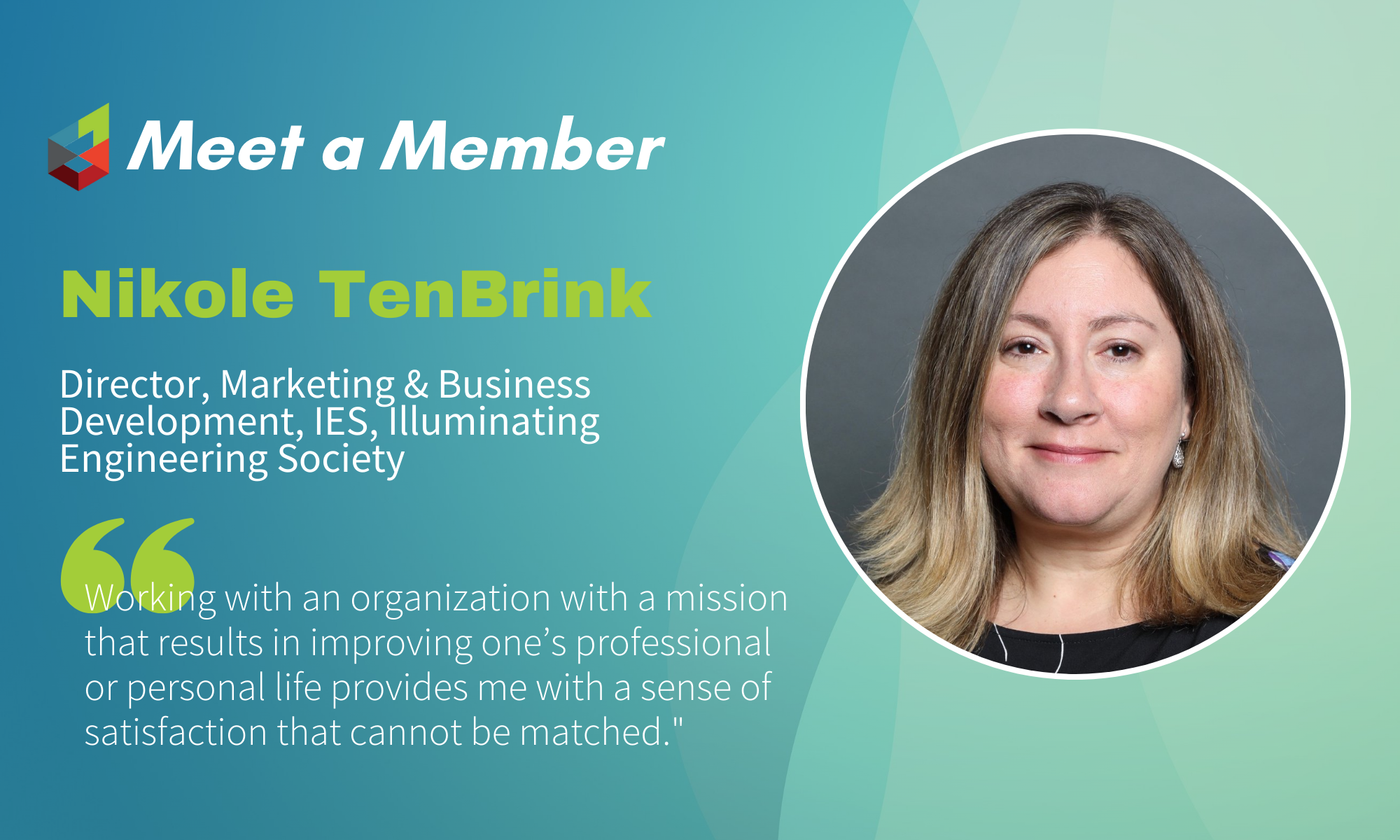 Nikole TenBrink has worked with associations for 12 years, including the Risk Management Society (RIMS) and currently the Illuminating Engineering Society (IES). Nikole is a champion of associations and their ability to "empower individuals to change their lives and the lives of others." In her various roles, she has been responsible for marketing, communications, sales and membership teams.
I oversee the development and execution of our organization's business development, sales, marketing and communications strategies. I work with individual departments - including membership, standards, education, and events - to execute business development plans that drive awareness, engagement, and revenue. I generate reports and analyze data to identify trends and make recommendations for new markets and products, and enhancements to existing products, services, and programs.
keeping team members connected and engaged. I've been with IES since January 2021, and was interviewed and hired on a completely remote basis. Not having any history for comparison, my observation is that the association has done an excellent job of keeping the staff engaged and connected to each other. Prior to the start of the pandemic, the association already employed several full-time remote staff members so they had tools and processes in place that helped when it came time to transition everyone to remote status. I feel even after we're past the worst of the pandemic, the hybrid approach to workplace interactions will remain in place. Maintaining the right tools and systems, open communications, and a sense of overall transparency have helped to keep our team productive and working as a cohesive unit.
I love associations because
they empower individuals to change their lives and the lives of others – through research, career advancement, education, standards, and community – and knowing that I'm working with an organization with a mission that results in improving one's professional or personal life provides me with a sense of satisfaction that cannot be matched.
When it comes to association revenue,
most associations rely on membership dues and conferences/events for revenue. There's always room for growth. Looking at membership strategy – does your association offer multi-year memberships, automatic renewals, or payment plans? These may all be ways to sustain that revenue stream. I find many membership associations have a complicated, exclusive membership model - ask how you can be more inclusive in membership to facilitate growth and further benefit your member community. The COVID-19 pandemic has taught us, especially when it comes to events, that we need to take a more innovative approach to generating revenue and conveying our value proposition. Associations must look for new ways to deliver ROI on those traditional event sponsorships/exhibitions. There are so many new resources and publications on the "new normal" when it comes to events – keeping your team updated and informed on the latest trends is critical.
My team has so many great characteristics,
but open-mindedness is the characteristic that I place the highest value on. Being open-minded and receptive to viewpoints that may be in direct contradiction to your own demonstrates a high level of emotional intelligence. It sends the message that team members are "safe" to share their own thoughts and ideas. It creates a sense of ownership and engagement for staff that cannot be otherwise replicated.
PAR is needed in the association community because
PAR brings together a community of like-minded individuals, and provides support in an area that is important for ALL associations. Generating association revenue is a shared responsibility and every member of the team – from leadership to support roles – can learn from the practical resources and expertise that PAR delivers.
Did you know our PAR Leadership Advisory Board Members regularly contribute to our PAR community through articles and videos?
Read: Nikole looks at how to better market your association's mission in this two part series found here and here.
Watch: Tune-in as Nikole and other members of the PAR LAB discuss the top sales skills of 2021 in this 3-minute OnPAR Video Short.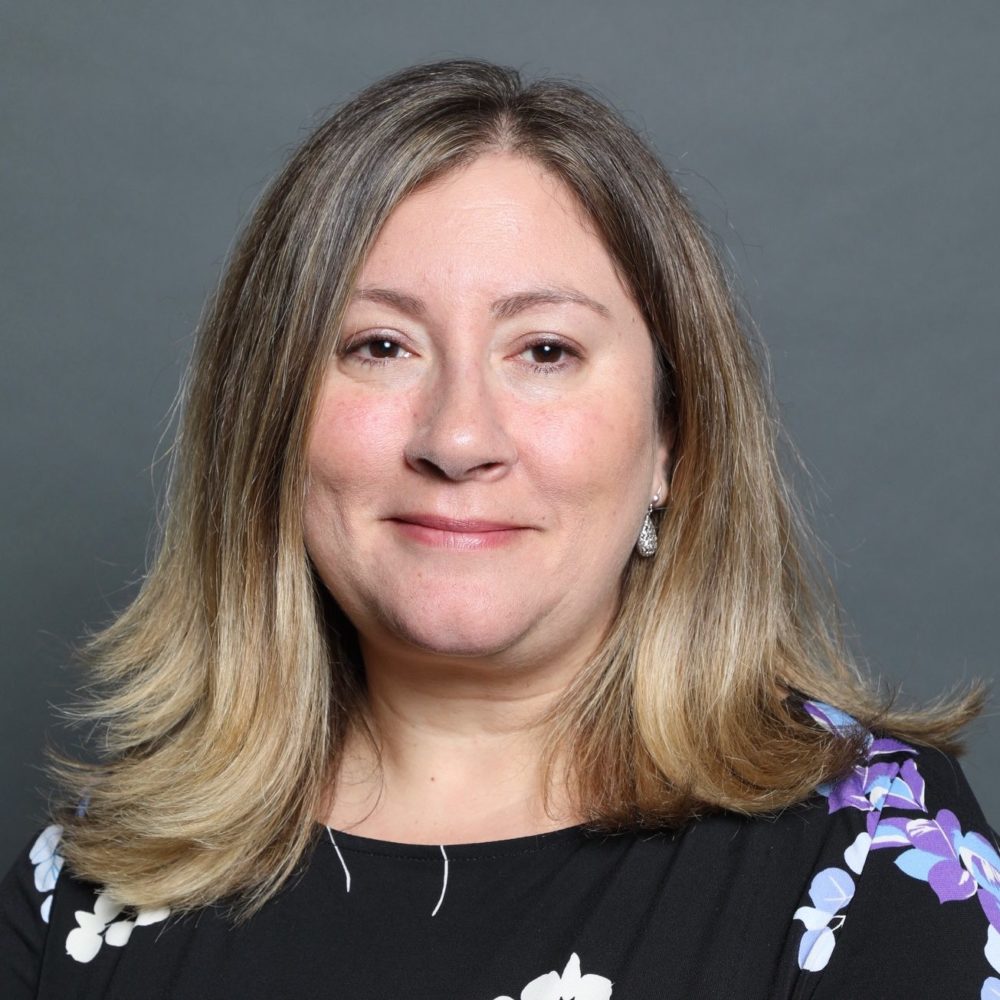 Nikole TenBrink, Director of Marketing and Business Development, Illuminating Engineering Society
Nikole has served as a member of the Professionals for Association Revenue Leadership Advisory Board (LAB) since it's inception in 2019. Prior to joining IES, Nikole served as the Vice President of Membership and Marketing for The Risk Management Society (RIMS). Recently CAE certified, Nikole says success is "ensuring that value is delivered in exchange for any revenue generated."