What Business Development Teams Need to Know About Publishing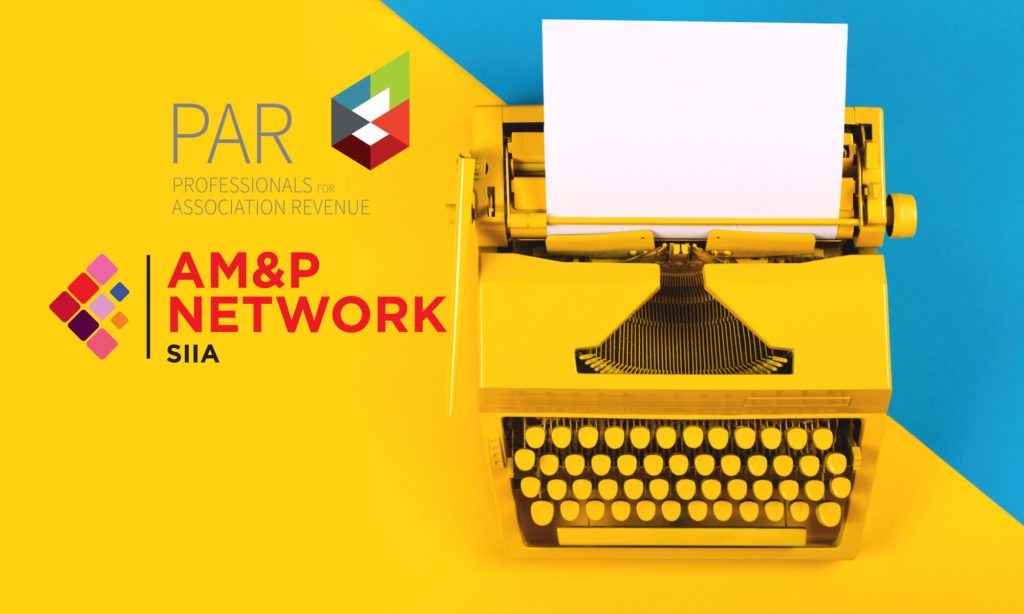 When content, marketing and sales teams work together a powerful association ecosystem takes shape. It can drive membership, partnership and revenue growth. But often these three groups operate with a siloed and disparate approach instead of a strategic one.
Breaking down these department barriers requires a shared understanding of work and priorities. That's why the Professionals for Association Revenue (PAR) is teaming up with AM&P Network to share perspectives and solutions to align the work of our members.
PAR will present the session, "What Association Publishers Need to Know About Business Development in 2023," at Amplify 2023 on June 28.
But what do business development professionals need to know about marketing and publishing?
We interviewed Marlene Hendrickson, incoming AM&P Network president and the Senior Director of Publishing and Marketing for the American Staffing Association, to find out.
---
PAR: 35% of associations surveyed in PAR's Association Business Development Survey said more collaboration with other departments would improve their business development practices. Why should association business, publishing and marketing teams collaborate together in a strategic way? 
Hendrickson: The answer is: Content, content, content—the kind of content and subject matter experts only associations can deliver. Think strategically about what your association represents and how that translates into market (and marketing) value.
For example, if your association is the national nonprofit dedicated to ensuring every puppy has his own toy—the National Puppy Toy Association—then no for-profit or commercial entity can outshine you. You are in it for the puppies and so are all of your smart members. You are the good guy, the smart guy, the virtuous guy.
This is how association teams work best together—and to everyone's benefit. Content teams produce top-notch, timely content their audience needs. Marketing teams leverage the need, the content, and the deliverables to raise visibility, increase exposure, socialize content and subject matter experts; and business development teams capitalize on those successes to broaden the audience, increase paying supporters of the campaign, and help fuel the content team's ability to do more.
PAR: In the same survey, 56% of respondents said their business development team shares marketing support with other departments compared to 14% who reported they have full-time marketing support. With marketing teams pulled in many directions, what can business development teams do to ensure the two departments work together in meaningful ways?
Hendrickson: Especially in an association environment, sharing marketing support and resources is often the operational norm—sometimes it works and other times that support is just spread too thin. But business development is not something any association can afford to shortchange. So how do we do more with what we've got? And, potentially, more with even less?
Focus on what is most important: your audience. But make that focus multipronged, so that you're not only focusing on the content your audience wants and needs, you're also delivering the value of that audience—which is what your business development team needs.
TIP: Be strategic about research, focus groups at your events, networking calls, and other audience engagement strategies so that you can maximize the deliverables. For example, say you develop an in-house survey of your association's magazine readers—using a free online tool because your budget won't bear anything more—and you ask two questions about content/reader needs. The answers are what your editorial team needs to move forward with a special package of content—but take it a step further and ask:
How can that package be repackaged (as a special report, as a special microsite, as a product-related promotion) to help leverage the business development team's goals?
How can that data-backed interest in that particular content area fuel the business development team's sponsorship/exhibitor packages or related ad sales?
Content is still king, we just have to keep reinventing and maximizing it.
PAR: Data is an increasingly important element to the work of business development teams - how can tracked data from the marketing and publishing teams assist sales teams in their work?
Hendrickson: Data can be everything—as long as it's not everything. Data should drive decisions but not hamper creativity. Platforms like Salesforce Marketing Cloud give associations the ability to track behaviors at a micro level, website analytics give associations reading and time investment data, and good old online surveys deliver right-now information associations can use to refine content deliverables and delivery methods.
TIP: Create your own data history (it certainly helps to have a data-focused person on your team)—whether you're using low-budget Google spreadsheets or more sophisticated data lake strategies, like Acumen. It will take time, but the trends will appear, the good vs. bad ROI strategies will surface. Content consumption is directly correlated to marketing value. It's worth the work to mine the data—because it benefits the content creators as well as that sales team trying to close a client.
PAR: As sponsors look to partner with associations as thought leaders, what type of guidance can association publishing teams provide to ensure the messaging aligns with that of the association?
Hendrickson: The fact that sponsors want to work with associations as thought leaders drives home the most valuable point in all of this:
Associations deliver unmatched value and in the most important ways.
They deliver engaged members whose behaviors and feedback drive high-quality content creation. They deliver content with integrity as nonprofit entities with the hard and fast goal of serving an industry- or interest-driven group of individuals.
The key is to always put the member first—when you do that, you establish trust. And that is the very trust that you communicate to your sponsors. They have expertise and information your members need, and they want to be seen as thought leaders in your space.
TIP: Make the expectations clear. If you sell, you'll fail. An easy solution for sponsors who want to share content with an association audience? Do so in a case study format alongside a current customer, who is also a peer-member of the association. Walk through problem/pain point and show us the solution, the benefits, the payoff. Now it's not about the sponsor, it's about the association member's success. Now the sponsor's goal is the same as the association's goal.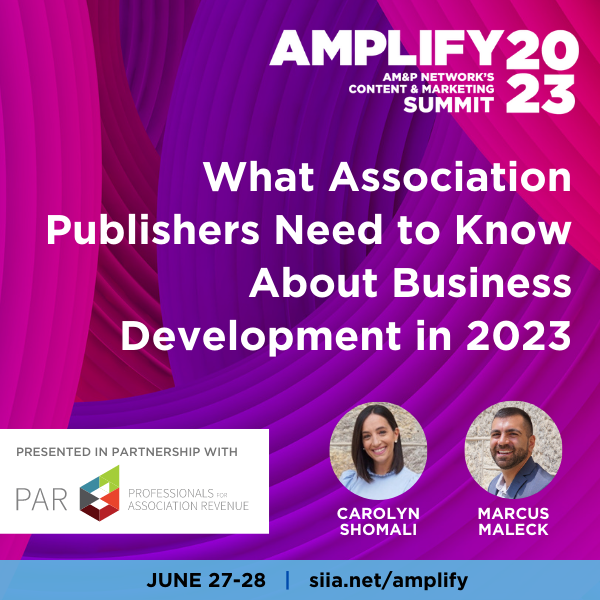 Join the Professionals for Association Revenue at Amplify 2023!
June 27 and 28 in Washington, D.C.
Are you a PAR member? Reach out to PAR Director of Membership Rita Nabhan for a special discount code!