3 Steps to Making and Maintaining Meaningful Conference Connections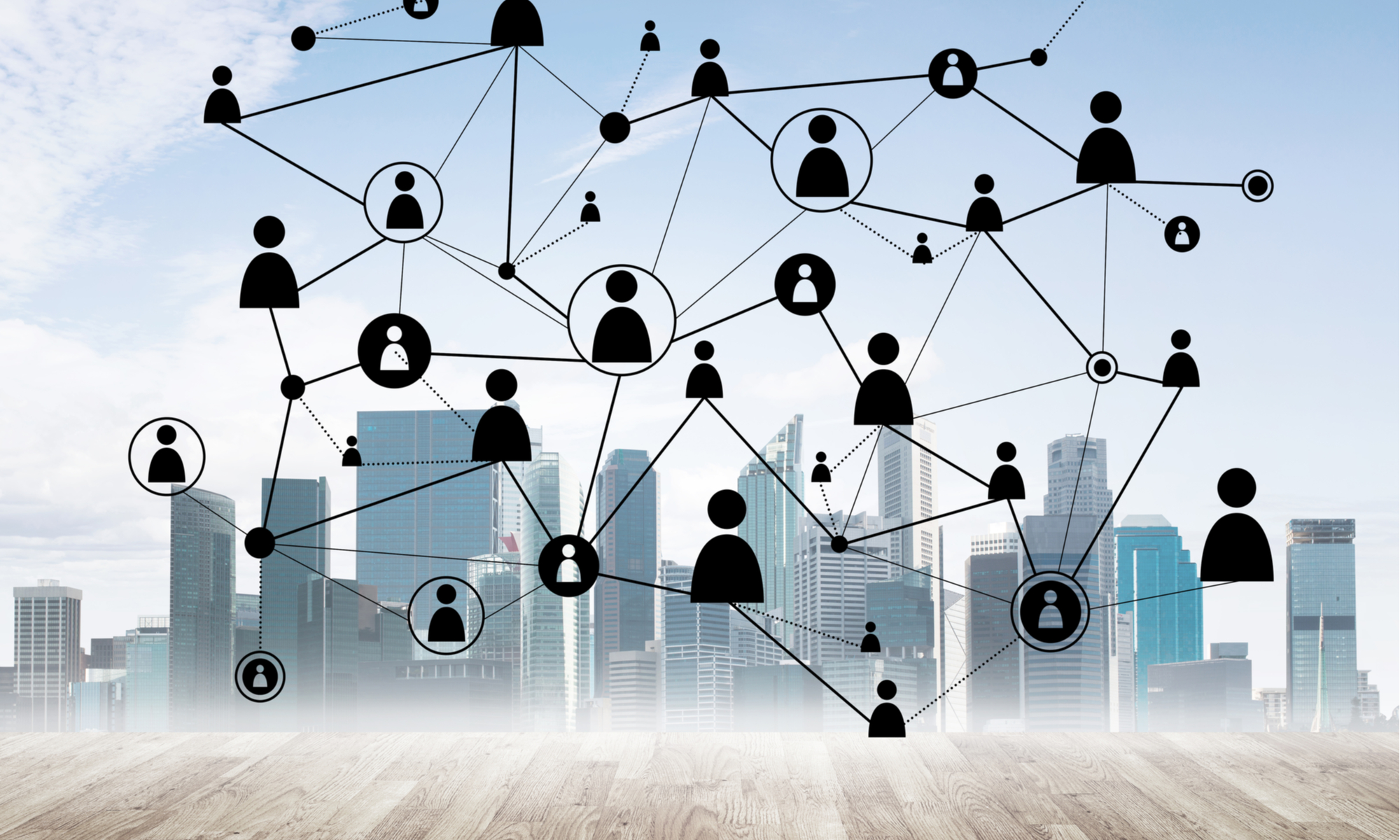 Event sponsorship and exhibits – once the foundation of association sponsorship programs – are now the starting point for companies looking to engage with associations in year-long brand awareness and thought-leadership opportunities. Associations that provide exhibitors with a positive and valuable conference experience have the advantage when it comes to growing relationships… and revenue.
Sean Soth is the Senior Vice President of Strategy and Global Partnerships for the Society for Clinical Research Sites (SCRS). He says that making the most of conference connections begins by developing a communications plan that engages exhibitors before, during and after the conference.
Before the Conference. It's important for associations to answer the exhibitor and sponsor questions before they arise. Soth says SCRS hosts a pre-conference webcast one month before the conference to go over logistics and answer sponsor questions. A few weeks before the event, the SCRS team sends out a "Know Before You Go" communication to exhibitors with helpful information and tips to improve the conference experience.
Tip: Send communications to anyone from the company that is involved with the sponsorship. "Often Vice Presidents and C-Suite level employees will attend the conference. All of these people should be getting some form of communication from our organization… that's what makes them feel involved," Soth says.
In addition to providing logistics to sponsors, SCRS communicates with conference attendees to provide tips on how best to experience the expo hall. Directing attendees and sponsors to the conference app ahead of the events makes them ready to engage with all of the conference offerings once they arrive.
During the Conference. Provide your association sales team with a homebase to register sponsors and greet exhibitors as they arrive. Soth also advises hosting a small event just for the exhibitors: "It helps set the tone for the whole meeting."
During the live event, spur discussion and engagement with the app by highlighting the unique things taking place in the expo hall or the breakout rooms.
Tip: Give attendees and sponsors an easy way to promote your event to their networks as it is taking place. "We had a diversity conference launch [in May 2022] and we decided we would take a team picture on stage together to celebrate the event," says Soth. "What ends up happening is on LinkedIn all of our exhibit folks were chiming in and were so happy to be a part of it."
After the Conference. Post-event follow-ups help show the sponsors and exhibitors that your association is keeping them top of mind. Share conference statistics, highlights and bring attention to the things your association knows they can improve upon in future events. "I think people respect and appreciate a little vulnerability," Soth says.
Keep the conference top-of-mind by launching a LinkedIn campaign to highlight some of the key takeaways, share images of the event with your audience and ask others to share their own highlights.
Tip: An association can further build upon conference connections by reconnecting with exhibitors and sponsors at a competitor's event. "Taking orders isn't really selling; creating relationships is part of the 21st century business development. You have to go to other meetings and stand out a little differently and stretch your organization," Soth says.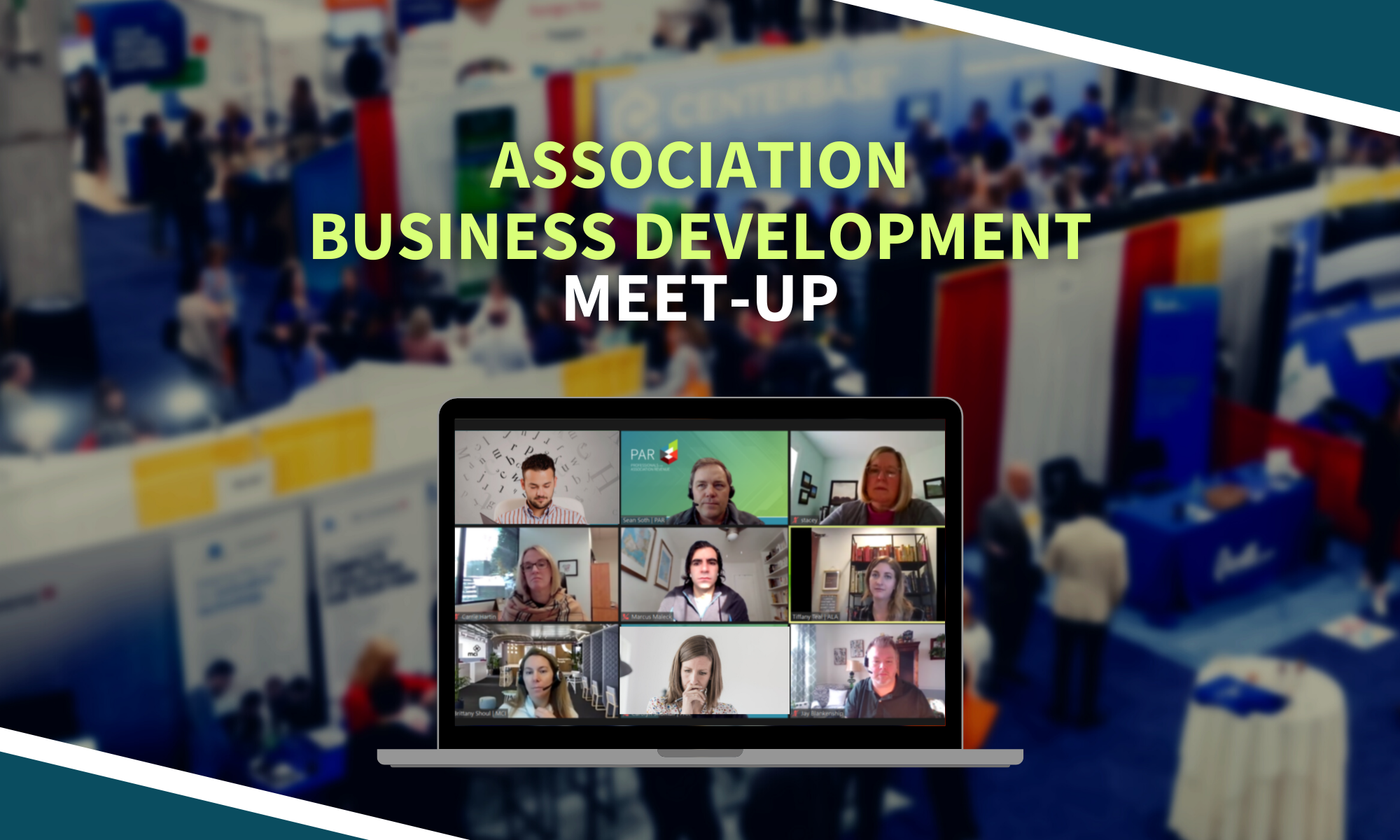 These tips were shared during June's PAR Association Business Development Meet-Up Event. To learn more about these 30-minute virtual sessions and how you can join, check out this 60-second video.