Pierre PARtnership Award Announced: Recognizing When Association Mission and Business Intersect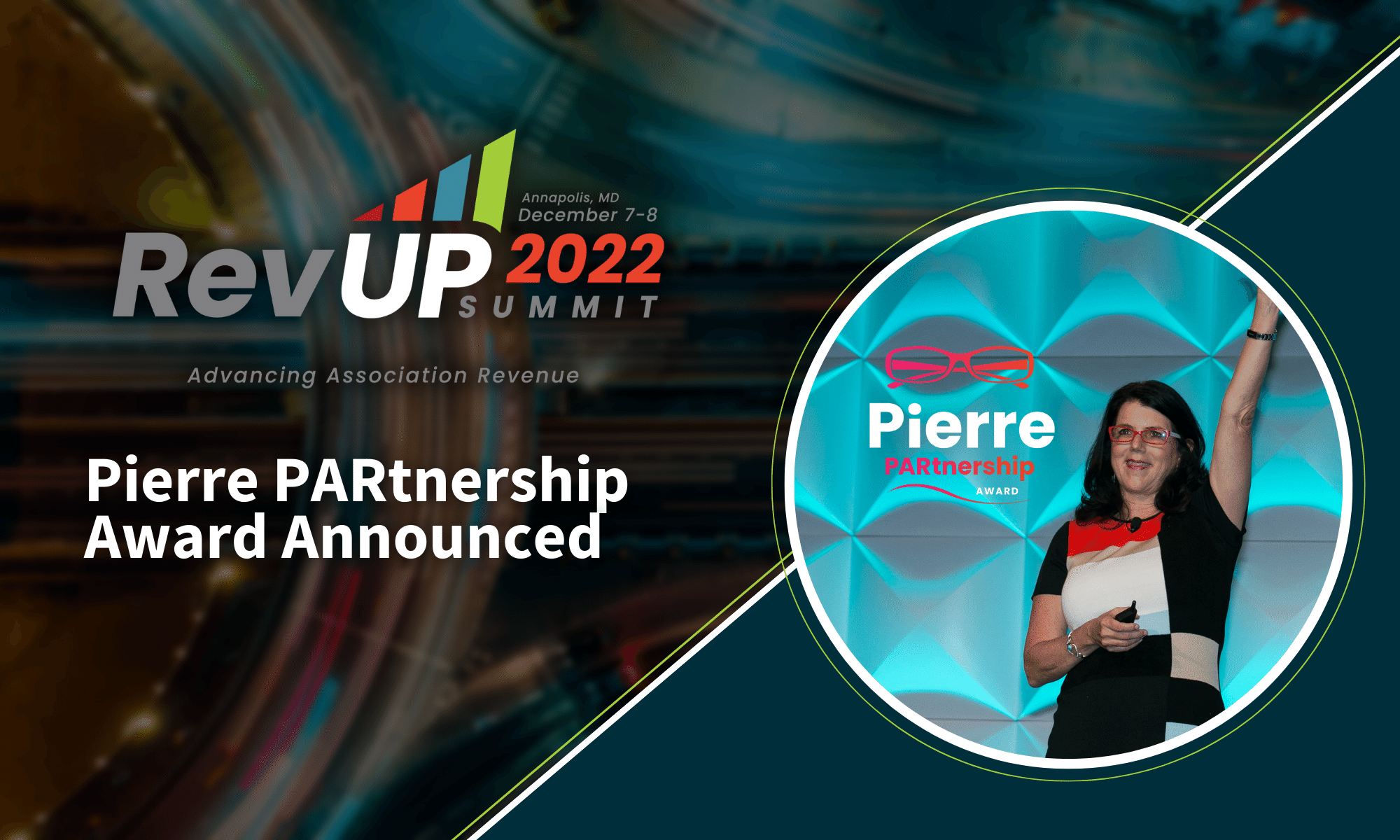 Pierre PARtnership Award Announced,

Recognizing When Association Mission and Business Intersect
Towson, MD, October 12, 2022 – The Professionals for Association Revenue (PAR) has announced the launch of the Pierre PARtnership Award recognizing business forward association programs, events, and staff experiences. This new award will be presented during the RevUP Summit (December 7-8, 2022), a conference focused on the insights needed to advance association revenue to support mission.
Sean Soth, SVP of Global Partnerships for SCRS shared, "Christine understood early that the organization needed a plan to bring business closer to our mission of research site success. For our audiences, the member/industry relationship is critical to improving research for patients and the people who serve them.  The Pierre PARtnership Award celebrates the impact Christine has had, while highlighting what other associations are doing to bring business and mission together."
Christine Pierre was an association volunteer, member, President and exhibiting business partner.  In 2012, inspired by a mission for improved industry relationships for clinical outcomes, Christine founded the Society for Clinical Research Sites. Christine believed in strong industry partnerships and cultivated a growth-minded business model for association revenue.
The Pierre PARtnership award honors Christine's legacy and recognizes the power of association partnerships.
Date and Location: The PAR RevUP Summit will be held December 7-8, 2022 at the Graduate Hotel in Historic Annapolis, Maryland.
Website Links:  www.RevUPsummit.org and www.myPAR.org
###
About PAR:
PAR is a professional member organization working to help association teams grow revenue and support the business development workforce. Community is more critical than ever, and PAR's goal is to help association teams approach their work now with new resources and support from peers and subject matter experts. Visit myPAR.org to learn more about Professionals for Association Revenue.
About the RevUP Summit:
As the first annual meeting of Professionals for Association Revenue, the RevUP Summit brings together association executives responsible for revenue generation. Two full days of programming will include networking, exhibit hall, keynote presenters and many breakout sessions from experienced association revenue thought leaders. Visit www.RevUPsummit.org.