Press Release: Professionals for Association Revenue (PAR) Launches Website Focused on Professional Development and Business Growth.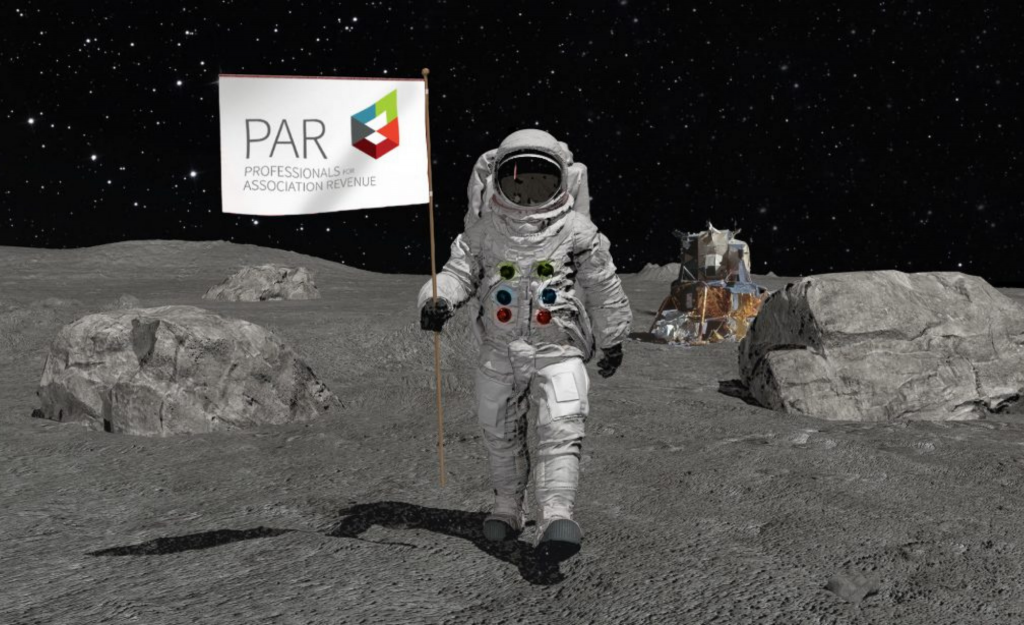 Towson, MD, January 19, 2021 – Officially launching this week, Professionals for Association Revenue (PAR) is on a mission to inspire revenue growth for association professionals through knowledge, resources and community.
Through its content-rich website, PAR delivers an array of premium resources for members and non-members alike, including CAE-credit approved webcasts, bi-weekly virtual networking, articles from industry experts, videos, a community forum and ongoing research through the Association Business Development Survey.  Organizational memberships provide association teams and solution providers with an opportunity to invest in professional development for everyone in their organization involved with revenue production and business development. A complete list of member benefits may be found on the membership page of the website.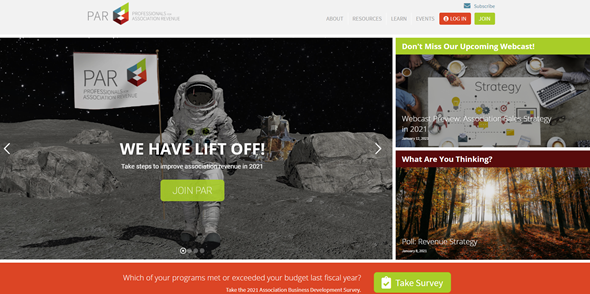 PAR President Sean Soth shared "PAR was established to meet the challenge of the constantly changing business development landscape in associations. This year more than ever, association business development teams rely on one another for support and innovative ways to overcome revenue set-backs and shortfalls. The website, myPAR.org, is built for association teams to grow together, archive and share resources they find valuable, and discover ideas for enhancing their revenue generating activities."
"With the support of industry subject matter experts, the PAR team is continually adding new content, learning opportunities and tools for association team members tasked with producing revenue. In the year ahead, we are looking forward to launching the 2021 Association Business Development Survey and the Best Practices for Association Business Development publication. They'll be published on our website this coming spring and fall, respectively," says Soth.
PAR relies on a remarkable Leadership Advisory Board (LAB) comprised of association industry experts, including business development leaders from International Health Racquet and Sportsclub Association (IHRSA), MCI Group, National Association of Convenience Stores (NACS), Society for Clinical Research Sites (SCRS), Institute of Food Technologists (IFT), and the Association for Packaging and Processing Technologies (PMMI). The LAB plays an integral role in building the PAR experience and bringing fresh and impactful insights to the PAR community.
Visit myPAR.org to learn more about Professionals for Association Revenue and to join the member community.