Press Release: PAR Association Business Development Landscape Report Released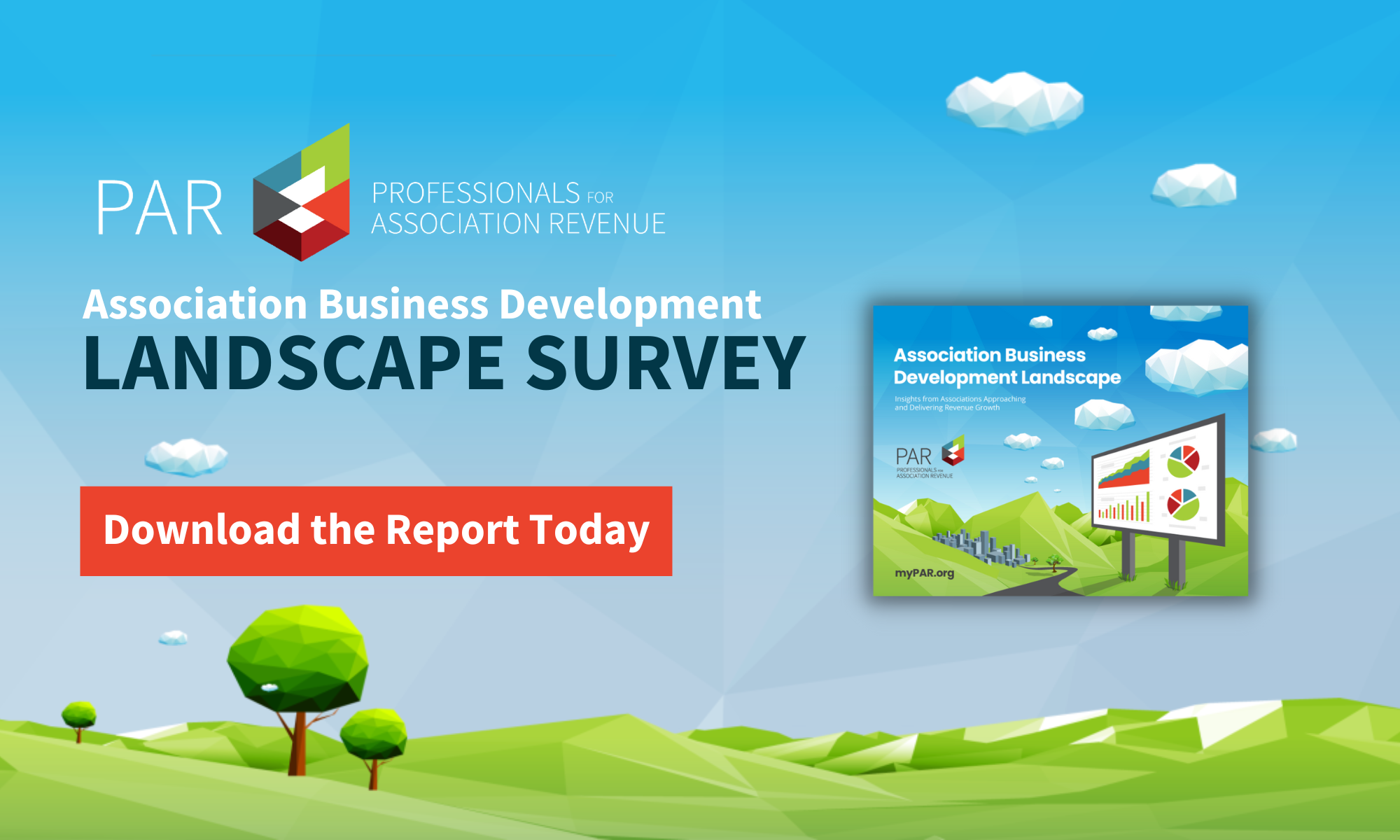 CONTACT INFORMATION
Professionals for Association Revenue (PAR)
Contact: Carolyn Shomali, Community Manager, PAR
Carolyn.Shomali@mypar.org
www.MyPAR.org
Professionals for Association Revenue (PAR) Releases Association Business Development Landscape Report
Towson, MD, February 28, 2023 – Professionals for Association Revenue (PAR) released its Association Business Development Landscape Report detailing insights from associations approaching and delivering revenue growth.
Respondents came from all levels of association leadership, from C-suite to department leads, and showcased the diverse approach associations have to managing business opportunities. The PAR Business Development Landscape Survey explored how association teams are growing revenue, anticipated gaps in business development practices, performance over membership, events and non-dues revenue programs, and projected growth and anticipated risks or obstacles to revenue.
"Association business has relied on repeatable revenue models to deliver member value and share mission. A global pandemic interrupted standard business approaches and highlighted the importance of improved business development practices for association programming. Associations need strong business leadership to evolve the approach to 21st century markets and position their mission" shared Sean Soth, PAR Leadership Advisory Board Chair and SVP of Strategy and Global Business Partnerships, SCRS.
The report provides a snapshot of how associations are approaching business development. The research shows that association teams have the potential to improve strategy, address gaps, transform elements of their workforce, and build new opportunities for revenue growth. The full report can be downloaded on myPAR.org/industry-research/.
About PAR:
PAR is a professional member organization working to help association teams grow revenue and support the business development workforce. PAR's goal is to connect and support association revenue producers to new resources and ideas from peers and subject matter experts.
Visit myPAR.org and revupsummit.org to learn more about Professionals for Association Revenue and to join the member community.