PARtners @ Work: Learner Mobile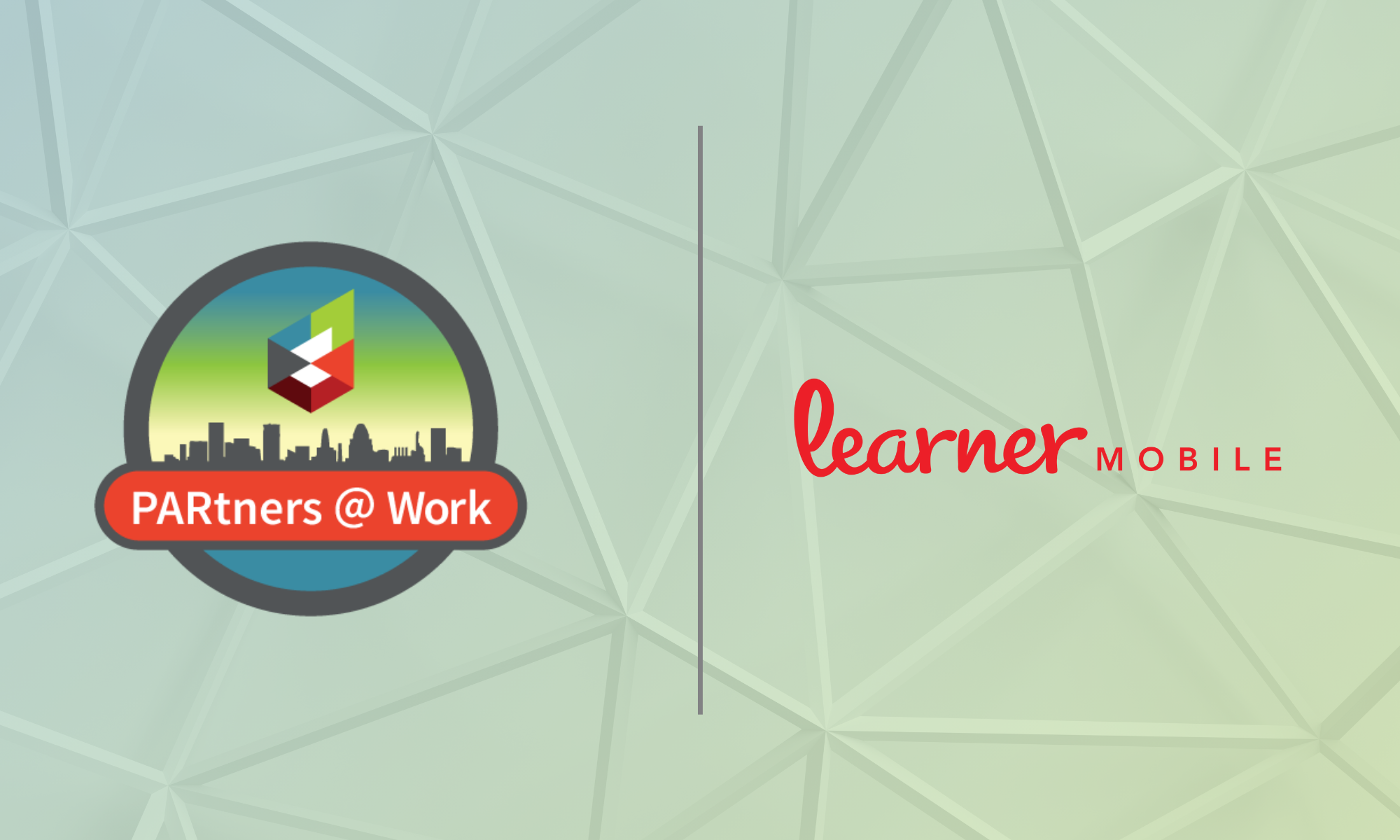 We think PAR's association partners do some pretty great work! In our "PARtners at Work" series, we highlight the different ways they are impacting our association communities. This week, we're profiling Learner Mobile, a mobile learning platform that combines convenience, continuous learning and configurability. Below is an interview with Mike Thompson, CEO of Learner Mobile.
---
Q: What is Learner Mobile and what increased benefits do mobile learning systems provide to its users?
Thompson: Work life has rapidly changed over the past couple of years and people are adjusting. Part of that change means that learning solutions for today's workers has to adjust as well. In the past, learning and training have been approached as a destination solution. For example, a worker attends a 2-hour class or a 2-day conference to hear from an expert speaking from a podium. That approach is costly, slow and doesn't support learning and training at the speed of business. Learning Management Systems were slow to adjust – still clinging to clunky and complicated systems that force learners to schedule class time or take a training at their computer for long periods of time.
Learner Mobile is designed differently, providing continuous learning in bite-sized content delivered in digestible chunks of information that can be consumed within 5-minutes or less.
Learner mobile allows modern learners to learn and train at all times of the day and in the flow of their work. Modern Learners never stop learning and they certainly don't wait for a conference to invest in their skill and knowledge development. They want their learning on demand – getting the right information at the perfect time so that they can perform their jobs and win the day. Learner mobile makes this possible and is designed for these modern learners to engage in an intuitive way , similarly to how people now watch movies and shows on Netflix, Hulu, or Amazon Prime.
Q: What was the motivation behind founding Learner Mobile?  
Thompson: Learner Mobile, launched in 2013, is a product of SVI. SVI has been around since 2003 and started as a talent development company providing instructional design services and program development for companies in retail and healthcare verticals. We continually saw our clients struggle with the high expense and time commitment associated with training. In addition, our customers' businesses were evolving so fast that training development using conventional methods couldn't keep up with the pace of change. Something had to change.
We realized that we could help them by providing continuous, on-demand and just-in-time training broken into bite-sized chunks so associates could consume training on the job and in the flow of their work. Unfortunately, no LMS could handle this type of experience. So, we built Learner Mobile - the first learner-centric LMS designed to continually serve up targeted and timely training. Learner Mobile simplifies the learning process and provides continuous learning content that accommodates the associate's life and work styles.
The result is that we've seen 2 times higher overall employee engagement compared to our competitors and we have 3 times the content consumption rates. But this biggest result has been in the performance results of our clients' businesses. With our approach to make learning accessible from anywhere, on-demand and easily consumable, client sales revenue has increased by over 20% and operational efficiency and consistency has significantly increased.
Q: How can associations benefit from a mobile learning program?
Thompson: Learner Mobile has experienced significant growth in working with associations over the past 18 months. It is able to support associations in several critical areas as associations are forced to rethink their value proposition and business model in a post-pandemic business environment. Associations have seen traditional revenue streams, such as live conferences and workshops, diminish. Networking, often perceived as a significant value proposition for associations, has been reduced to quick virtual outreaches that fall short of desired relationship building. Finally, member rewards and recognition programs have also been challenged through the pandemic – and this challenge will likely continue through the post-pandemic phase.
Learner Mobile helps associations increase member outreach and support through premium and freemium content that is easily and continuously accessible.
This content can serve as both a revenue stream and a member value through certifications, compliance training, and industry knowledge – all served up in a continuous learning manner that gets the right information to the right members at the right time so they can perform. With Learner Mobile, this content is easily served up to association members in any format – video, e-learning, micro-learning, SOPs, text, image, decision tree, and more. And with Learner Mobile, members are able to engage with other members on the platform around this content – adding feedback, sharing their ideas and insights with their peers, and giving the ability for members to recognize each other and secure member awards and badges. Learner Mobile helps build a member-based learning and knowledge culture, not just deploy traditional training in between conferences and workshops.
Q: With a growing number of LMS beginning to focus on m-learning, what sets Learner Mobile apart?
Thompson: Learner Mobile's award-winning user experience sets it apart from its competitors. Learner Mobile is designed to be simple and intuitive without sacrificing functionality. Learner Mobile puts significant time into thoroughly understanding the modern learner – their needs, desires, work environment, and their worldview.
Learner Mobile is easily customizable and configurable which creates a highly personalized experience for each learner. Powerful analytics go beyond pure compliance and provides administrators with the information and insights they need to drive performance.
Learner Mobile is a low-cost leader in the industry and is built to meet your learners when and where they need to learn. We've built individualized experiences for phone, tablet, and desktop that maximize the strengths of each.  Increasingly, modern learners prefer to learn on mobile devices which is why mobile use is at the center of our charge. Learner Mobile is the most powerful mobile LMS in the industry.
Q: How do you envision mobile learning evolving in the future?
Thompson: Learner Mobile will continue to track to the needs of modern learners and to the organizations that engage them. This will be reflected in continuously improving upon functions and features and adding new ones. According to multiple studies and predictions, mobile learning engagements will continue to significantly grow at a rapid pace. We believe that, as mobile learning continues to grow, microlearning, continuous learning and on-demand content will continue to grow as well. Additionally, support services will continue to grow in support of mobile learning. These services include content design and development, user experience design and development, analytics and insights, and mobile learning implementation will continue to be important and in demand.
---
Next Up: Find out how one association and its members are benefiting from Learner Mobile's on-the-go technology.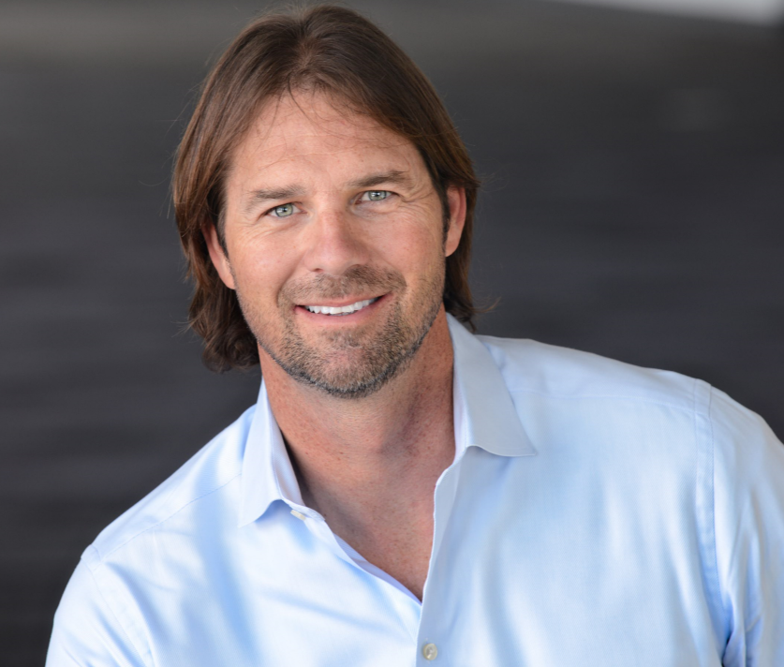 Mike Thompson
CEO, Learner Mobile
Mike Thompson is the CEO of SVI, a talent development and training company that owns and operates Learner Mobile- an award-winning next generation learning software platform. As one of the most forward-thinkers in leadership and business, Mike is a sought-after speaker who has delivered keynote speeches to hundreds of audiences across Asia, Europe, and North and South America. Mike holds a Master's Degree in Leadership and Ethics from John Brown University, served as the president of the Dallas Chapter for the Association of Talent Development, and has received numerous recognitions, including Business of the Year finalist and 40 Under 40 in his home state of Arkansas.
Prior to founding SVI and Learner Mobile, Mike was the founder and president of ThompsonMurray, an advertising agency that pioneered the focus on in-store marketing. Mike served six years in the United States Air Force as a life-support technician providing instruction on land and water survival tactical evasion. Mike lives in Dallas with his wife and their three children.