PAR RevUP Summit Announced, In-Person Conference Focused on Advancing Association Revenue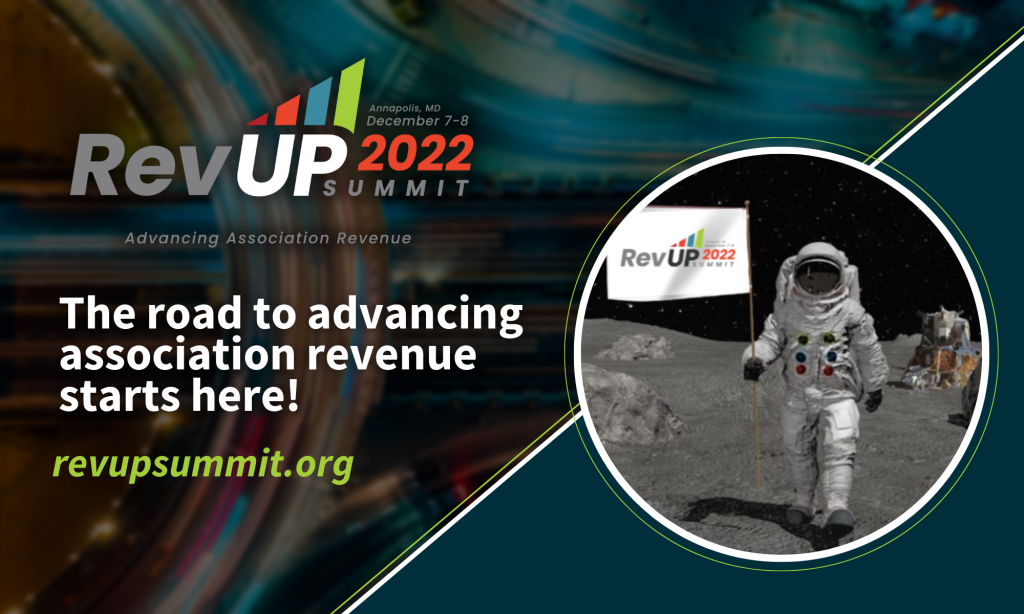 PAR RevUP Summit Announced, In-Person Conference Focused on Advancing Association Revenue
Towson, MD, August 11, 2022 – The Professionals for Association Revenue (PAR) has announced the launch of the RevUP Summit, a conference focused on the insights needed to advance association revenue. The RevUP Summit is uniquely positioned to provide opportunities to improve revenue strategy and approach as Professionals for Association Revenue is dedicated to supporting professionals and teams with revenue-generating responsibilities.
Program: The RevUP Summit Agenda includes pre-conference workshops, several keynote speakers, and three breakout tracks that focus on Leadership, Learning and Earning in the current association business landscape. Sessions will include business development skills, sponsorships, sales metrics, non-dues approaches and other association business. The exhibiting PARtners will also provide an important role in a growing community focused on association business success.
Date and Location: The PAR RevUP Summit will be held December 7-8, 2022 at the Graduate Hotel in Historic Annapolis, Maryland. Early registration pricing will be available through September 9, 2022.
From PAR Membership: "The way our teams and organizations present value to members, attendees and corporate partnerships is changing. PAR and the RevUP Summit will bring together the topics and thought leaders associations need to improve business performance and grow. Learning together is an important investment to move our missions forward," shared Sean Soth, Senior Vice President of Global Business Partnerships & Strategy, Society for Clinical Research Sites and the Chair of the PAR Leadership Advisory Board.
Jay Ablondi, Business Development Director for the Massachusetts Medica Society added, "Joining PAR gives you access to a wealth of knowledge and access to experienced association revenue leaders who know what it takes to drive revenue growth in today's challenging landscape for associations. The RevUP Summit is designed for the leadership and teams responsible for association revenue."
Website Links:  www.RevUPsummit.org and www.myPAR.org
###
About PAR:
PAR is a professional member organization working to help association teams grow revenue and support the business development workforce. Community is more critical than ever, and PAR's goal is to help association teams approach their work now with new resources and support from peers and subject matter experts. Visit myPAR.org to learn more about Professionals for Association Revenue.
About the RevUP Summit:
As the first annual meeting of Professionals for Association Revenue, the RevUP Summit brings together association executives responsible for revenue generation. Two full days of programming will include networking, exhibit hall, keynote presenters and many breakout sessions from experienced association revenue thought leaders. Visit www.RevUPsummit.org.