Meet a Member: Susan Young, Director Sales and Business Partnerships, Institute of Food Technologists (IFT)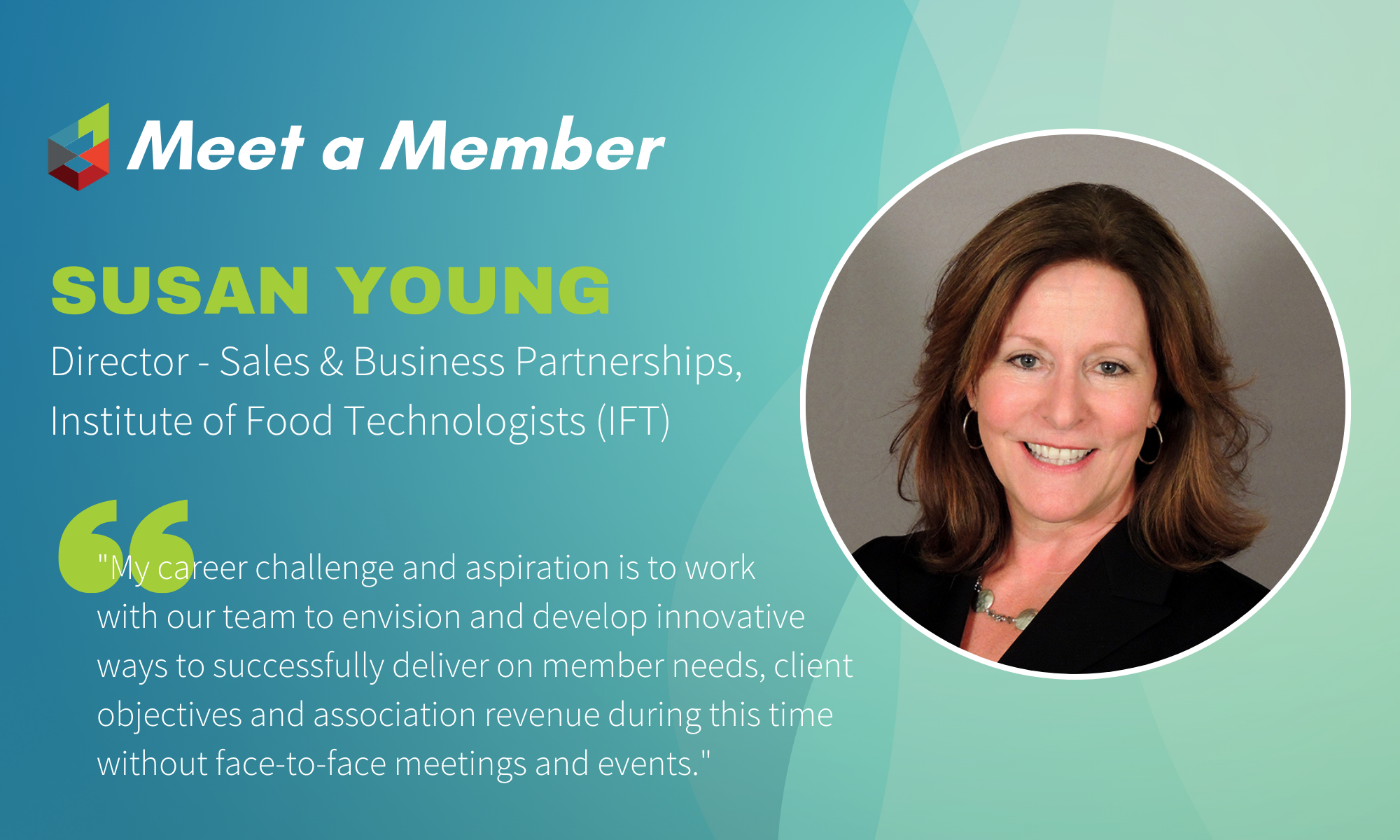 looks very different this year than it did last year. Pre-COVID-19, I would be traveling extensively for strategic client meetings, attending industry events and working on various projects with teams at our Chicago headquarters. We restricted business travel in March due to the pandemic, so for the past seven months, I spend all day in front of my screen, doing presentations and conducting meetings through Teams and Zoom and tapping into virtual industry events. I juggle a wide range of responsibilities — sales and client relations with my own clients, managing the sales team, overseeing sales operations, participating on product development and marketing teams to provide the sales/client perspective, ideating and developing sponsorship packages for new products/services to deliver on client objectives, ongoing learning and investigation on delivering results in a virtual environment, and much more.
My team does a great job of
communicating and supporting each other as well as with the other IFT teams we collaborate with. I have always appreciated this positive teamwork, but it has never been so important and valuable than the past seven months of our work together through the many challenges created by the pandemic. As an association, I am especially proud of the work we have been doing to understand the need and importance of diversity and inclusion in the food industry and to identify ways to successfully implement DE&I (diversity, equity and inclusion) initiatives.
My favorite part of my work is
my direct communication and work with clients as we discuss objectives and ultimately develop programs to deliver on those objectives.
Some characteristics I always look for in my employees is
integrity, community and passion
I've read many business books throughout my career,
but Daniel Goleman's article (HBR's 10 Must Reads) "What Makes a Leader?" on emotional intelligence is something I think back and refer to often. For our current business climate, another must-read is the book I am reading now, Dual Transformation.
At the top of my bucket list is
mostly travel and adventure-related — hiking in a bunch of national parks that I haven't visited, and traveling and exploring in a whole list of countries I have not yet been to.
My greatest career aspiration
has changed since COVID-19. Presently, my career challenge and aspiration is to work with our team to envision and develop innovative ways to successfully deliver on member needs, client objectives and association revenue during this time without face-to-face meetings and events.
A successful project I've worked on
happened this year. A large cross-functional team of IFT staff worked together to transition our IFT20 Annual Meeting & Food Expo to a virtual meeting and exhibitor showcase. We achieved this, start to finish, in just three-and-a-half months. This included selecting platforms for the components, creating three independent integrations, altering our registration process, training exhibitors in how to shift to a virtual expo, and then building content posts for over 110 educational sessions, 750 technical poster presentations and nearly 300 expo showcases. IFT decided to deliver the virtual event during the same three-day period of our regular face-to-face event to maintain continuity for our audience and deliver on our strategic promises. During the virtual event, we saw a 30% increase in international attendees and continue to see post-event engagement with recorded sessions.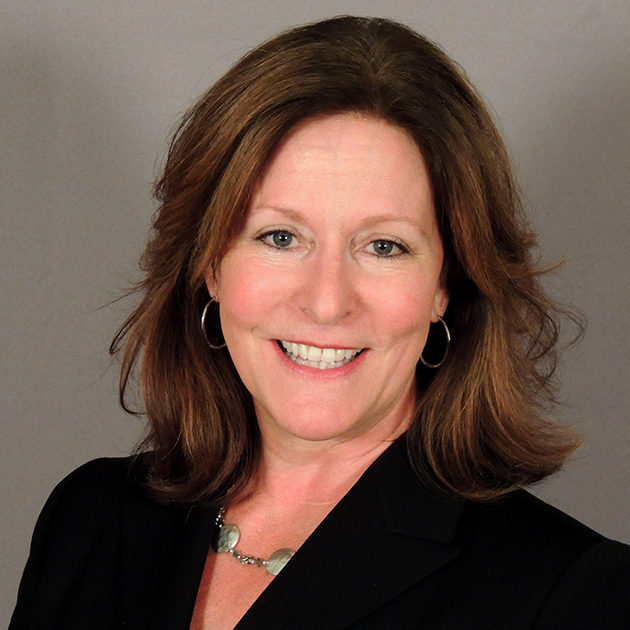 Susan Young, Director of Sales and Business Business Partnerships, Institute of Food Technologists (IFT)
Susan has worked with associations for 30 years and is a valuable member of the Professionals for Association Revenue's Leadership Advisory Board. As the Director of Sales and Business Partnerships for IFT, Susan manages a wide range of sales management and program development responsibilities.