Jump Into Video: How to Plan and Execute Video Marketing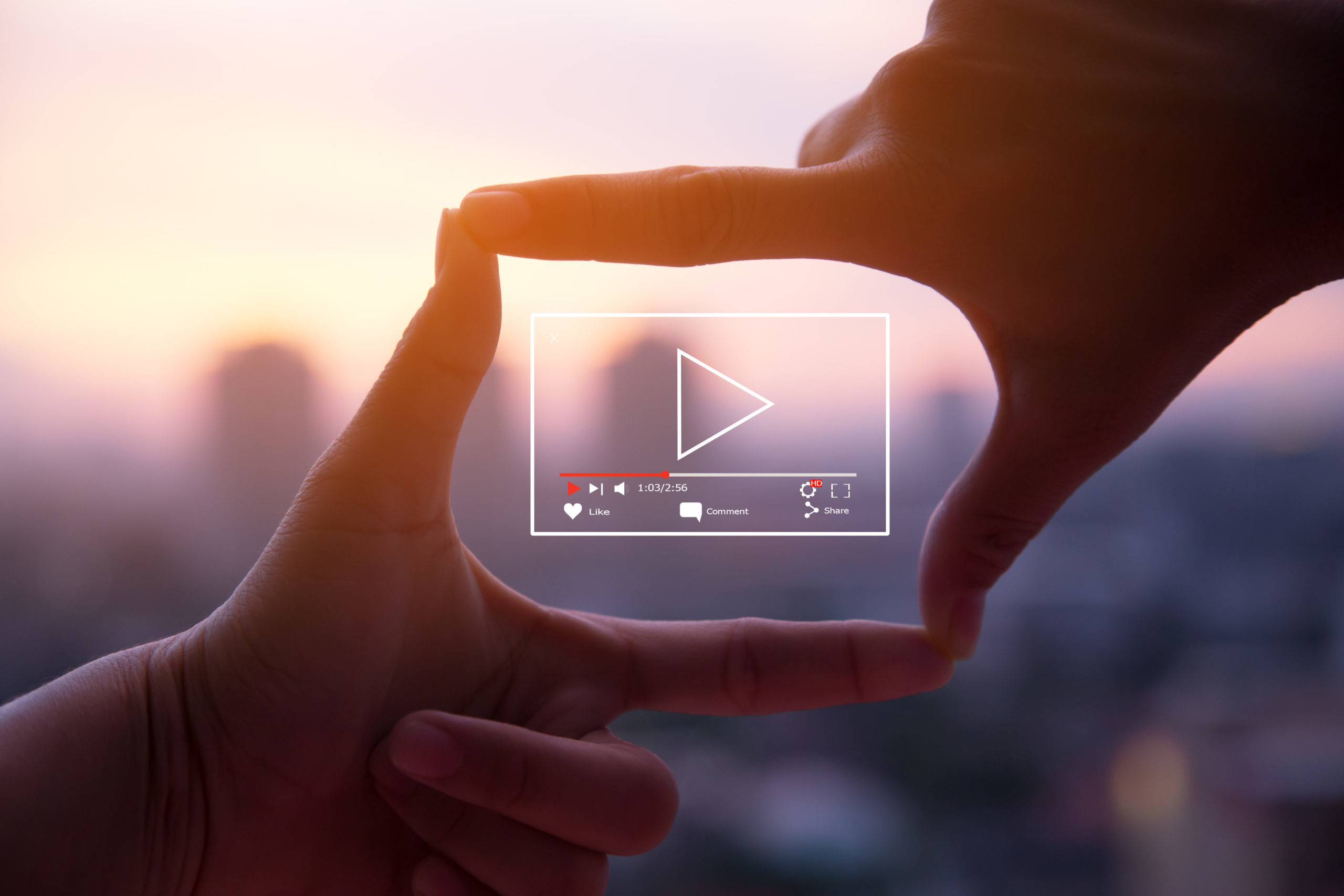 You've decided to incorporate video into your association's marketing plan. It's a smart move — in 2020, video was the most commonly used format in content marketing, overtaking blogs and infographics (Hubspot). And during a time when in-person events continue to change and evolve, video allows associations to connect to their members in more personal ways.
The decision to start using video is a big one, but the steps that follow are even more important and often feel overwhelming. You're not alone if you feel stuck about where to begin or if you find yourself questioning if the investment is worth it.
But incorporating video doesn't have to be daunting or even expensive. Just like any successful marketing plan, you'll want to develop a well thought-out and comprehensive plan before diving in. This means deciding which types of videos you'll want to produce and who you hire (or more importantly don't) to bring your vision to life. The roadmap below outlines the key questions your team will want to ask and have answered before picking up a camera.
ASK: WHAT TYPE OF VIDEO DO WE WANT TO PRODUCE?
When it comes to video marketing, there are countless ways to incorporate video. If your association is new to video all together, start by focusing on one type of basic video marketing. Once you've mastered one area, expand to others.
Here are four types of basic videos to consider as you enter the market:
1. Industry Tips and Tutorials
On any given day, your inbox is likely flooded with emails from companies searching for both your attention and your business. Links to long articles can be monotonous and time consuming (that is, all long articles other than this article). Video tips are an easy way to grab your audience's attention. For an example, check out Dan Pink's Pinkasts, a biweekly video with more than 170,000 subscribers. An added bonus to this type of video? It's an easily repeatable format. Each video begins by outlining a problem and concludes by presenting a solution in two minutes or less. One tip? Create a branded 5- to 10-second open and close animation that bookends each video. Then, insert the 90 second on-camera portion in the middle for a quick editing session.
2. Membership Highlights
As our associations evolve, so too do our membership offerings. Consider producing a video highlighting your current and up-to-date association membership benefits. Use member testimonials to convey to current and potential members the value of being part of your association community.
3. Webcast Promos and Recaps
Does your association host webcasts? If so, video can set your event apart from competitors. Try a 30-second promo outlining what registrants will learn from the webcast (like this one). Or, interview the webcast speaker via Zoom, and grab a short soundbite to utilize on your LinkedIn page along with a link to register. Think of it as a commercial for your product. Then, when the webcast has concluded, produce a one-minute video highlighting quick soundbites from the webcast. This will give people an idea of what they missed and encourage them to view the webcast recording.
4. Program or Product Demo 
Not every video is meant to engage your members. Sometimes video is a helpful tool in helping to explain a product to your association business partners and potential sponsors. Maybe they've never attended a virtual conference before; video is a great way to show them what they can expect. Or maybe your association has an exciting new program to sell. Create a 90-second video to show your sponsors why they should jump on-board like this one produce by the Society for Clinical Research Sites.
ASK: WHO WILL CREATE OUR VIDEO?
Now that you know what type of video you want to produce, you'll need to determine who is going to help you create it. There are two options, both with their own perks and disadvantages:
Keep it in-house and do it yourself
Find an out-of-house production company to do the work for you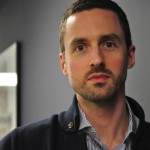 Anthony Allen, President of ACA Video, has produced multimedia, provided digital strategy and managed production teams for over 15 years. When it comes to deciding on who will create your video, Allen says first consider your ongoing needs. "The No. 1 thing that should be considered when deciding between in-house verses out-of-house is volume. If you have a few projects each year, here and there, then do it out-of-house. If you have several monthly big ones, plus weekly small ones, then you should hire someone in-house," says Allen.
If you've decided to outsource your video needs, you'll need to determine who to use and how much to budget. Consider the following for each:
What to look for when hiring a production company 
When looking for an out-of-house production company, Allen suggests starting by looking on LinkedIn and searching for someone with "freelance videographer" in their title. He suggests asking these three questions:
Is their site up-to-date and presented well? Or is it kind of a mess and dated?
Do they already have examples of the type of video that you want to produce? Don't hire a wedding videographer or a nature videographer to do your first corporate video.
Do they have contact info clearly accessible? If they don't, then they are not truly looking for work and will likely have very high rates.
What to consider when setting your budget
Allen says there are two critical things to think of regarding budget and video:
Discuss and agree to what your video will look like. Find an existing video (one that another company has already made) that will serve as the model for your video to illustrate what you want your video to ultimately look like. It can be more than one model if you are trying to combine multiple parts. This will tell your potential contractor everything they need to know about how you want your video to look, such as graphics, pacing, shot type, color, number of shots, style and hardware required for the shoot.
Do not limit the rounds of edits to your video. Your contractor should be willing to do what it takes to make you happy within the confines of a fixed-price budge — even if it takes more than three rounds of edits. And to ensure that happens, you should agree to consolidate your feedback and provide specific feedback. In other words, you are going to provide specific feedback — like shot changes or soundbite eliminations and additions — and you are going to do it in a way where they can take care of those notes all at the same time. Because you've already agreed to a model video, there shouldn't be disagreement over the high-level look or feel of the video after the first draft.
It's important to know your audience and outline your expectations before you start producing your video. Is the goal to attract business partners and increase your return on investment? Or, are you simply looking for a way to bring attention to your association by attracting views with short videos on social media? Large production crews, studio time, lighting and audio operators, and professionally operated cameras do not automatically mean your video will attract more views — but it does mean your video will be expensive. And, spending more money does not always translate into a better product. Be upfront with your budget and look for a production company with whom you can develop a strong relationship.
Here are a few more cost saving tips:
If you hire a company to shoot b-roll and interviews, make sure you obtain access to the footage. It could come in handy for future videos, and it's important to have in case you work with someone else down the road.
Talk to your editor about using stock video. There are some free online options (try Pexels.com) that could eliminate the need for you to shoot an expensive day of b-roll video.
There are also royalty-free music sites online that provide professional quality music without cost. Try Bensound.com or the YouTube Audio Library.
If you are looking for a production company to create webcast video promos or tips and tutorial videos like the ones we outlined above, talk to them about creating a repeatable format that can be updated easily. If they know up front that you want something updated on a normal basis, they'll be able to create animations and graphics that can be used in every video with just a simple update. It'll save them time — and save you money.
If you need to hire a crew to shoot interviews, think ahead to how you could use the same interviewee in future videos. Can you ask one person several questions to use in multiple videos? Or, if you need studio time to record tips and tutorial videos, try recording at least three to four in one session to save money.
Video marketing is in many ways like any other form of marketing — you'll need to get creative and think of new ways to appeal to your customers, while also finding ways to get creative with your budget. Find the process that works best for you, and start shooting!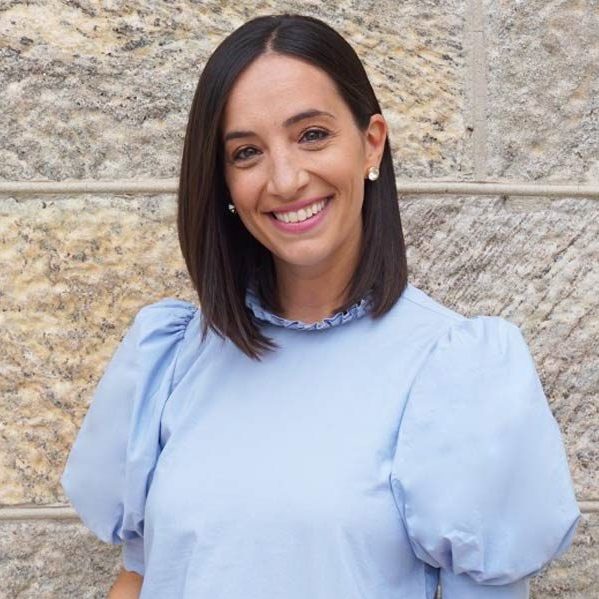 Carolyn Shomali, Community Manager, Professionals for Association Revenue (PAR)
Carolyn coordinates PAR's online content and is the host of PAR webinars. Prior to joining PAR, Carolyn worked in television production as a live event and feature producer for over 15 years.
Carolyn can be reached at Carolyn@hifigroup.com