How SCRS Connects Mission to Business Partnerships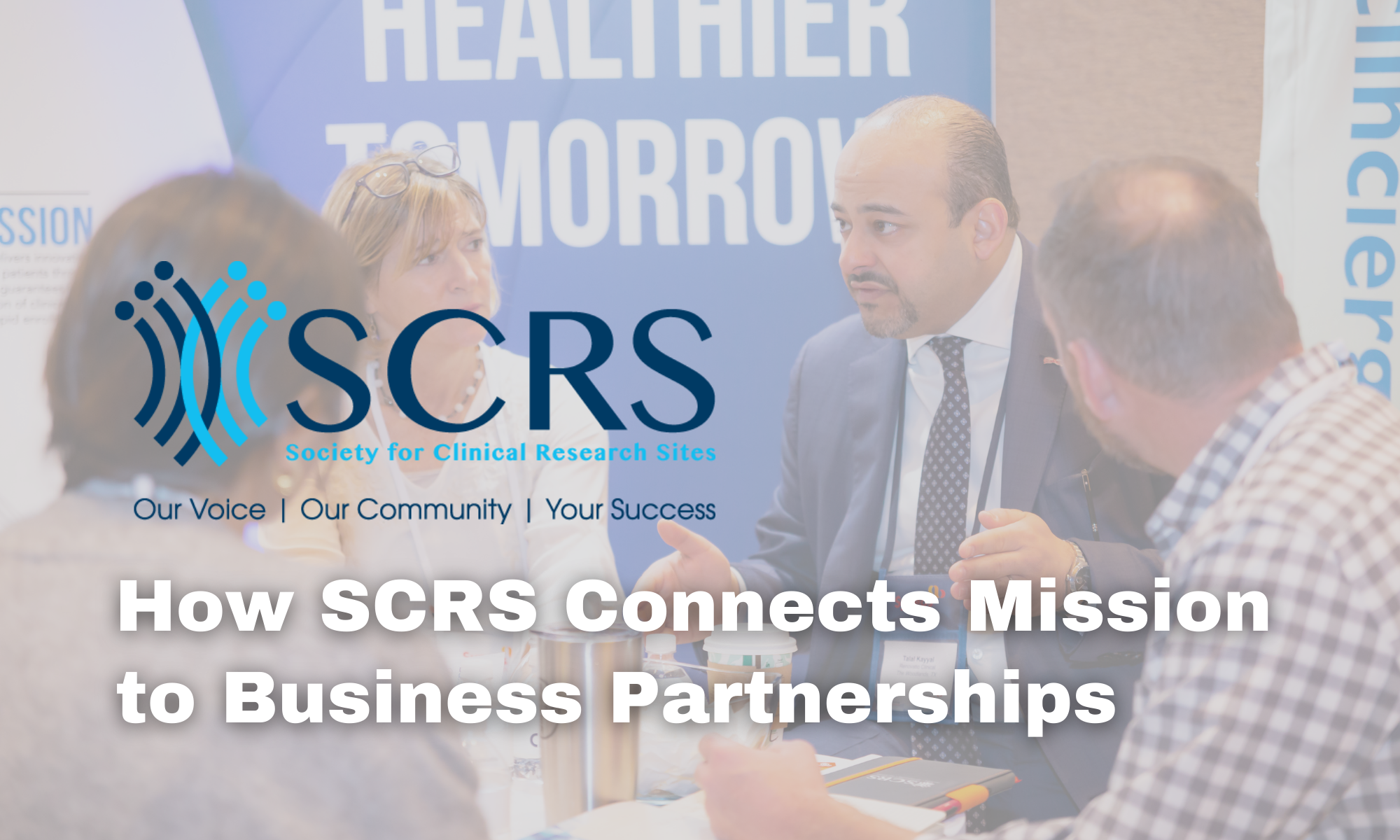 All associations, regardless of their industry, operate with the same goal — to grow a community working toward a common purpose. But with the elimination of in-person events in 2020, association communities were tasked with finding new ways to grow communities and connect with business partners. In this article, we're taking a closer look at one organization that rose to the challenge: The Society for Clinical Research Sites (SCRS).
In 2020, the medical research community was on the world stage. COVID-19 vaccines were tested, data was analyzed and the unofficial mission of the Society for Clinical Research Sites rang true as successful vaccine trials were announced: "Site success impacts everyone in research." 
Sites, the place where patients go to participate in a clinical study, are the driving force behind the advancement in medical care. But in 2012, SCRS founder Christine Pierre believed they lacked a unified voice. So she founded SCRS as the first organization fully dedicated to representing the interests of the clinical research site community. The SCRS mission is the same today as it was then: "To unify the voice of the global research community for greater site sustainability." 
Marcus Maleck is the Director of Business Partnerships and Program Innovation for SCRS. He says SCRS's dedication to its mission has helped the organization meet the challenges of an uncertain year. 
"We are finding that our association is thriving because we are sticking to our mission. Now more than ever, people care what you stand for — the organizations that stand for something and work on behalf of people are the ones that will be successful," Maleck says.
SCRS represents over 9,850 sites worldwide. Its membership is comprised of private and standalone research sites, site networks and academic and hospital systems. Its business partners, also known as Global Impact Partners (GIPs), are pharmaceutical sponsors, clinical research organizations (CROs) and solution providers. Together the SCRS members and business partners work together to address industry challenges and collaborate on strategies that improve site performance and sustainability.
"Our business partners have a vested interest in the success of the sites we represent," Maleck says. "Once the site community began to gain a voice through SCRS, the totem pole flipped. Our business partners truly value what the sites are saying. At SCRS, we focus on bringing our mission to life by offering opportunities for our partners that haven't been offered before."
As an SCRS business partner, GIPs receive direct access to new and high-performing sites through SCRS publications, focus groups and surveys. But the highlight for both the members and the business partners is the Global Site Solutions Summit, an event offered four times annually around the globe. The largest of these four conferences takes place every October in Florida and brings together more than 1,200 research professionals, business owners and executives to discuss how the industry can best support clinical research sites. Most educational sessions are roundtable or intimate panel discussions where attendees enjoy open and direct dialogue with one another. 
With the cancelation of in-person events in 2020, SCRS was tasked with finding new ways to fulfill its mission and maintain its strong business partnerships.
"In the early days of COVID-19, I called our business partners and had a lot of conversations advocating for the sites, many of whom were suffering from financial uncertainty in 2020," Maleck says. "In turn, our business partners were very understanding of their role in helping us to grow the SCRS footprint worldwide, particularly right now. They were willing to continue investing with us because they knew a year of no growth would mean a loss of momentum for our sites and SCRS."
Taking Action
With site sustainability at the core of the SCRS mission, Maleck's team invited the SCRS business partners to extend one year of free membership to any nonmember site they were working with. This allowed SCRS to continue growth, while also maintaining the value of the SCRS community that the business partners had come to expect.
To compensate for a lack of in-person Global Summits, SCRS introduced a new virtual program called Sites Now. The 12-month program brings the clinical research industry together to discuss the primary topics impacting sites globally. Each month, the group meets online to discuss a specific industry topic and collaborate within teams to create content to share with the SCRS community. 
"After countless calls and meetings with our partners during the early days of the pandemic, we recognized common themes and topics that were affecting everyone SCRS represents. We realized that SCRS had a real opportunity to be a leader and provide a forum for our industry to discuss and collaborate," Maleck says. "Sites Now ensures that the valuable opportunities and conversations that Summit attendees experience inside and outside of normal conference sessions can still go on, albeit virtually."
Topics such as decentralized trials, diversity, digital innovation and patient recruitment are among the 12-monthly topics the group discusses and then shares through publications, industry presentations and a Sites Now Playbook set to be released for the next in-person Global Site Solutions summit.
"The success of Sites Now underlines an industry need for collaboration, as well as meets a personal social need we have to interact with colleagues and meet new faces monthly. And 2020 has taught us the importance of connection — that's why Sites Now has evolved into a monthly event to ensure the continuity of our community through rough times," Maleck says.
Maleck says all associations, regardless of the industry they serve, can be successful by connecting mission to business partnerships. 
"Be proud of the community you represent and keep them at the forefront of your mind. When it comes to working with business partners, it doesn't always have to be a win-win scenario," Maleck says. Particularly during COVID-19, there's a lot of giving. It's all about building strong relationships and listening to your partners. Ask what they find value in — maybe there is overlap of what they ask for and what you can deliver."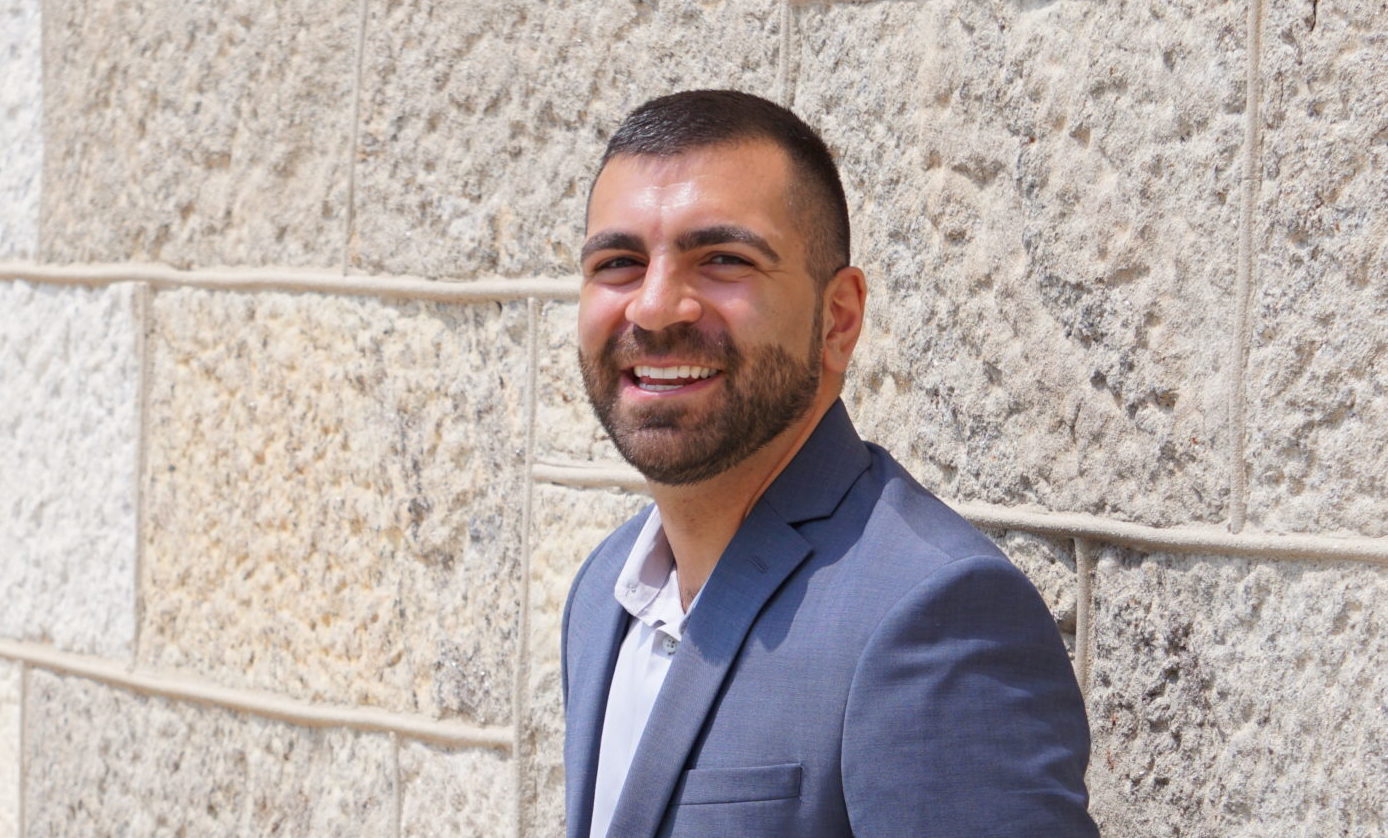 Marcus Maleck- Director of Business Partnerships, SCRS
Marcus Maleck is the Director of Business Partnerships and Program Innovation for SCRS. Marcus has over 10 years of experience in a variety of business development platforms and excels in his ability to create and cultivate client relationships.