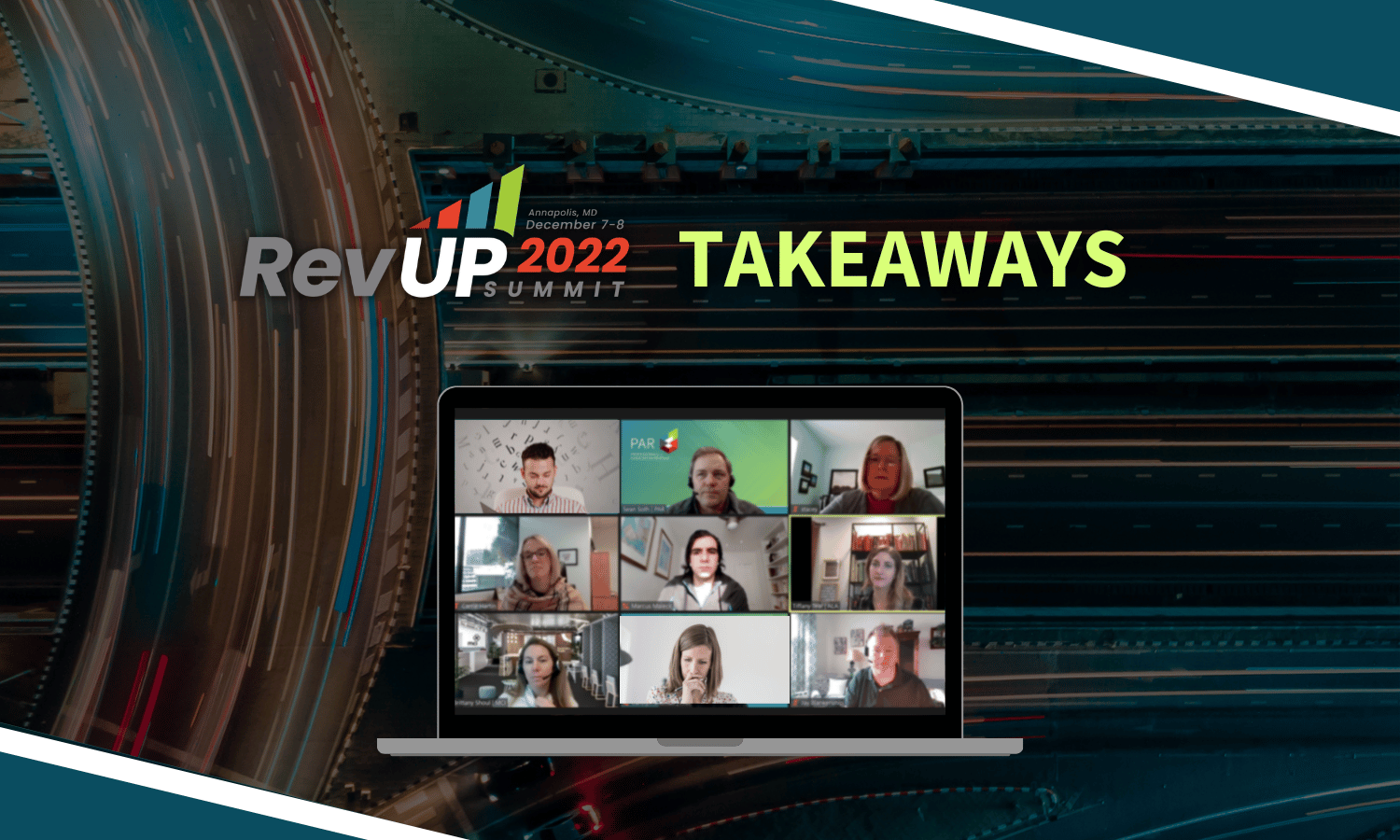 Association Business Development Meet-Up: RevUP Top Takeaways
.5 Credit Hours for Live Attendance.
Join us as we discuss the top takeaways from PAR's inaugural RevUP Summit! Whether your joined us in Annapolis or you are curious about what you missed, this 30-minute meet-up is open to all association professionals interested in the direction of association business development in 2023 and beyond!
Association Business Development Meet-Ups are 30-minute sessions for industry professionals to collaborate on the ideas, skills and solutions our association teams need to move forward. What to bring: current work challenges and your sales forecasting experiences to share with our PAR community!