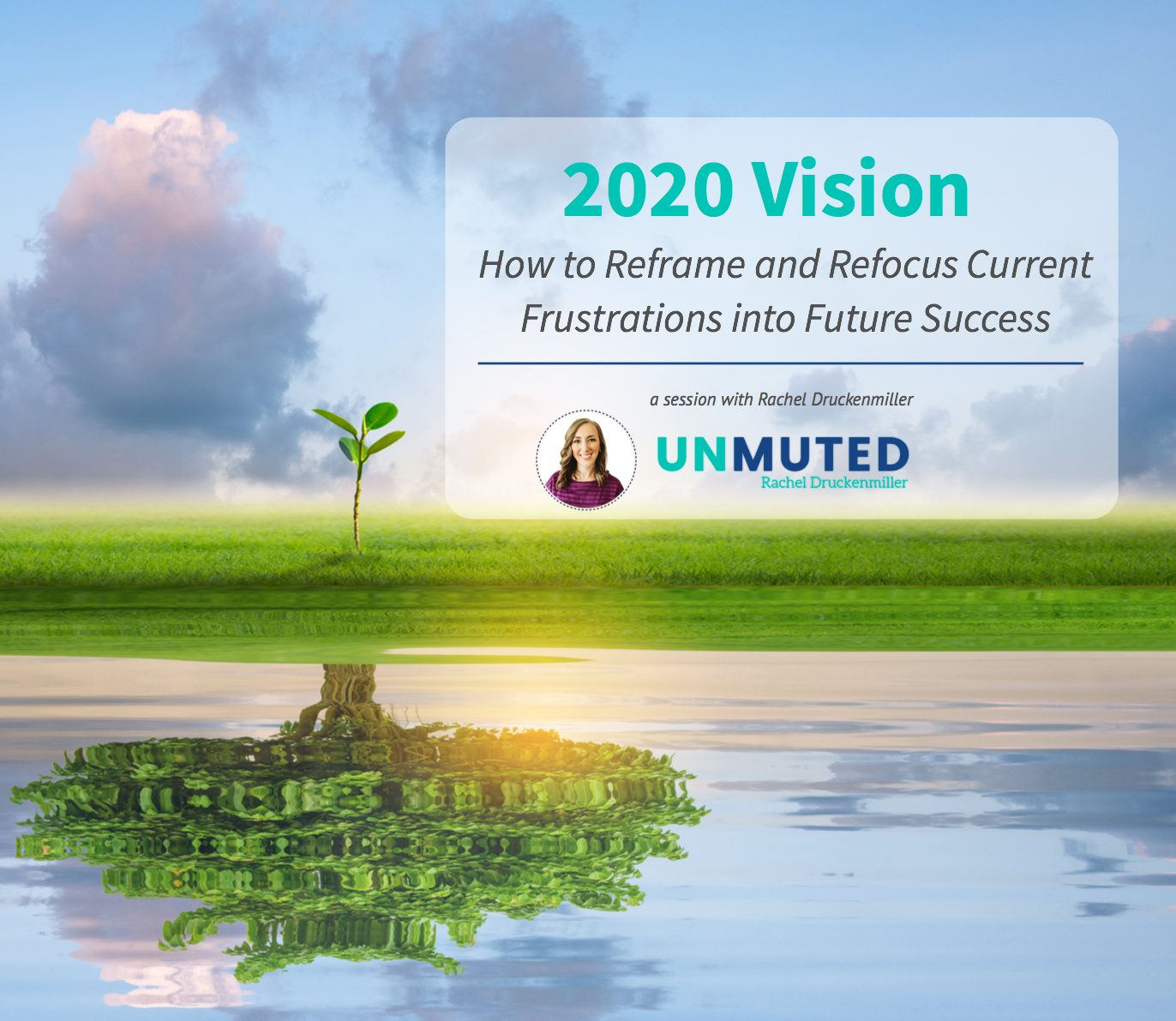 2020 Vision: How to Reframe and Refocus Current Frustrations into Future Success
1 Credit Hour for Live Attendance. Archive resources are available for PAR Members ONLY. Join today >
Just tuning into this workshop?
Register
for

$

249.00
or add coupons during checkout.
Whether you long for the days of your predictable pre-COVID sales cycle or you're excited by the opportunity to conduct business differently, one thing is true for our community of association professionals: it is a challenging time to be a revenue producer. We've planned, proposed, reworked, rescheduled and reimagined our work continuously over the course of the last 18 months. And we're tired, right? In this interactive and engaging webcast, host Rachel Druckenmiller of UnMuted will help attendees reflect on the frustrations of the past in order to work toward proactively planning for the future. Rachel will give attendees the space and tools to:
make meaning of the difficult situations we've experienced as revenue producers trying to provide stability in an unstable time
celebrate the personal and professional growth we've experienced
collaborate with our peers to reimagine what the association industry could look like over the next 12 months
CEO
Rachel is the CEO of Unmuted and is on a mission to humanize the workplace by igniting resilience, connection, engagement and hope in leaders and teams. She has delivered nearly 200 interactive virtual learning experiences as a keynote speaker, workshop facilitator and leadership trainer in the past year. Rachel has worked with dozens of organizations, including the Association of Legal Administrators, Citizens Bank, Deloitte, Sherwin-Williams, and the American Heart Association.
Recognized as the #1 Health Promotion Professional in the U.S. in 2015, a 40 Under 40 Game Changer in 2019, and one of The Daily Record's Leading Women of 2020, Rachel is a national thought leader in the field of wellbeing and employee engagement. She has been featured as a guest on over 60 podcasts. She has a Master's degree in Health Science and a Bachelor's degree in Psychology.
Rachel posts inspirational videos and other content on LinkedIn. Follow her there and on her website www.UnmutedLife.com.