3 Questions: Sponsorship in 2020 and Beyond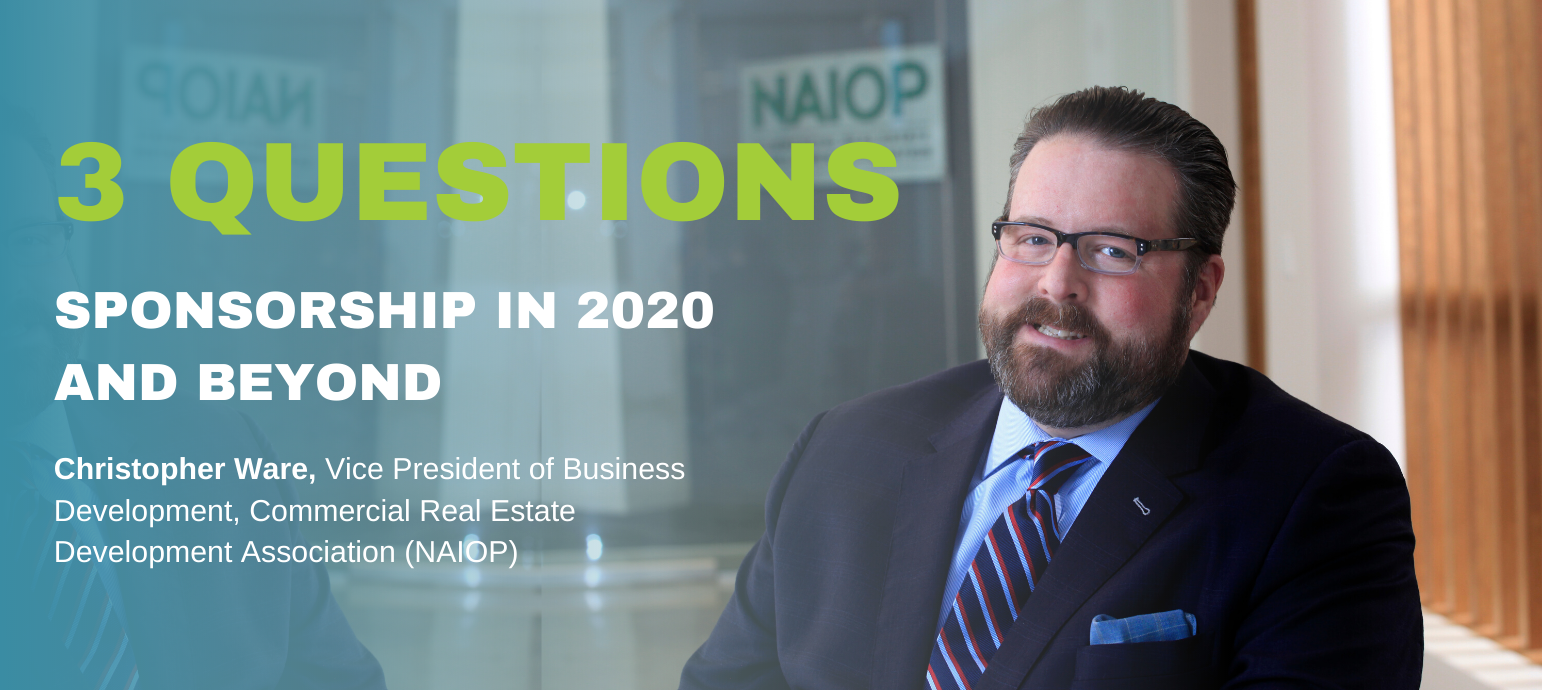 In our "3 Questions" series, we ask top industry professionals to answer three questions within their area of expertise. In this edition, we're talking about sponsorship with Christopher Ware, Vice President of Business Development for the Commercial Real Estate Development Association (NAIOP).
1. What are the important considerations that associations need to make for sponsorships in the new now?
Your budget will take a hit. There is almost no way around it. Some people – mostly people who work for virtual event platforms – will tell you that you can charge the same price for a virtual event as an in-person event. That is pure fiction. Industry standard is a virtual event sponsorship will fetch about 50-60% of what an in-person event would.
With hard work and flexibility you can retain a lot of your pre-pandemic revenue. You have to be ready to let sponsors roll money into next year or transfer their money to print or digital advertising. The money may not be in the sponsorship line item anymore, but it is still in your association's bank.
TIP: Also important: Conference content can be delivered online as well, if not better, than in-person. Networking and relationship-building, however, is still an in-person activity. There are networking elements to some online event platforms, but they are in their infancy. If you want to include networking in your online event – and you should – be ready to do a lot more hand-holding. Setting up a chat room and hoping attendees will use it isn't going to work. You will need to put as much time and thought into networking as you will content for a virtual conference. Be ready to make that investment.
2. How can we be sure these sponsorships have enough value for clients that might be transitioning from an event to something digital?
You can't. There is a lot of risk going virtual. You have to think of virtual events the same way you think of digital advertising. In most cases it will be about logo placement. Work with your conference and branding/marketing teams to find a balance. You want to make sure your sponsors get the visibility they need, but you also need to protect your conference's brand.
You also need to re-think who delivers your content. If you can – and not all associations can – you should find a way for your top sponsors to provide conference content. This could be placing them on an appropriate conference panel. It could be allowing them to introduce a panel. Or you could have special sessions that are hosted by sponsors and labeled as such. For-profit media has done this for years. Associations have been slow to adapt. This is the time to do so.
Finally, I have yet to see a good virtual exhibit hall. I am not sure they actually exist. So don't be content with throwing up a virtual exhibit hall and calling it a day. Every virtual exhibit hall I have seen tries to replicate the look and feel of an in-person exhibit hall. Some with actual "floor plans" and things that look like booths. This is insane. People don't buy exhibit space so they can have a box on a map and something that looks like a booth. They buy to connect their product with potential buyers. If you are trying to cut-and-paste the in-person trade show model onto a virtual event you are most likely going to fail.
TIP: To succeed you need to find a way to help them make connections. There's nothing to make an attendee to want to go into a virtual trade show. No free stuff, free food, open bar, etc. So you have to bring the trade show to your attendees in a virtual environment. Try virtual product demos that are on your conference schedule right alongside your educational programing. Or allowing exhibitors to host a round-table style session on a topic of their choice. Ask exhibitors to host virtual tours. There are lots of ways you can connect people online. It will take some work to find one that works for your association, but it is an investment you will need to make.
3. What's the best way to "launch" these ideas with our sponsor audiences?
Make sure they feel like they are a part of the process. Don't show up and say "here's the virtual program, take it or leave it." Ask them what they would want from a virtual event. They may not know what they want – but they will appreciate that you asked.
And you may find that your sponsors are fine with good logo placement and a package of registrations. Or they may want some thought-leadership opportunities. You won't know unless you ask.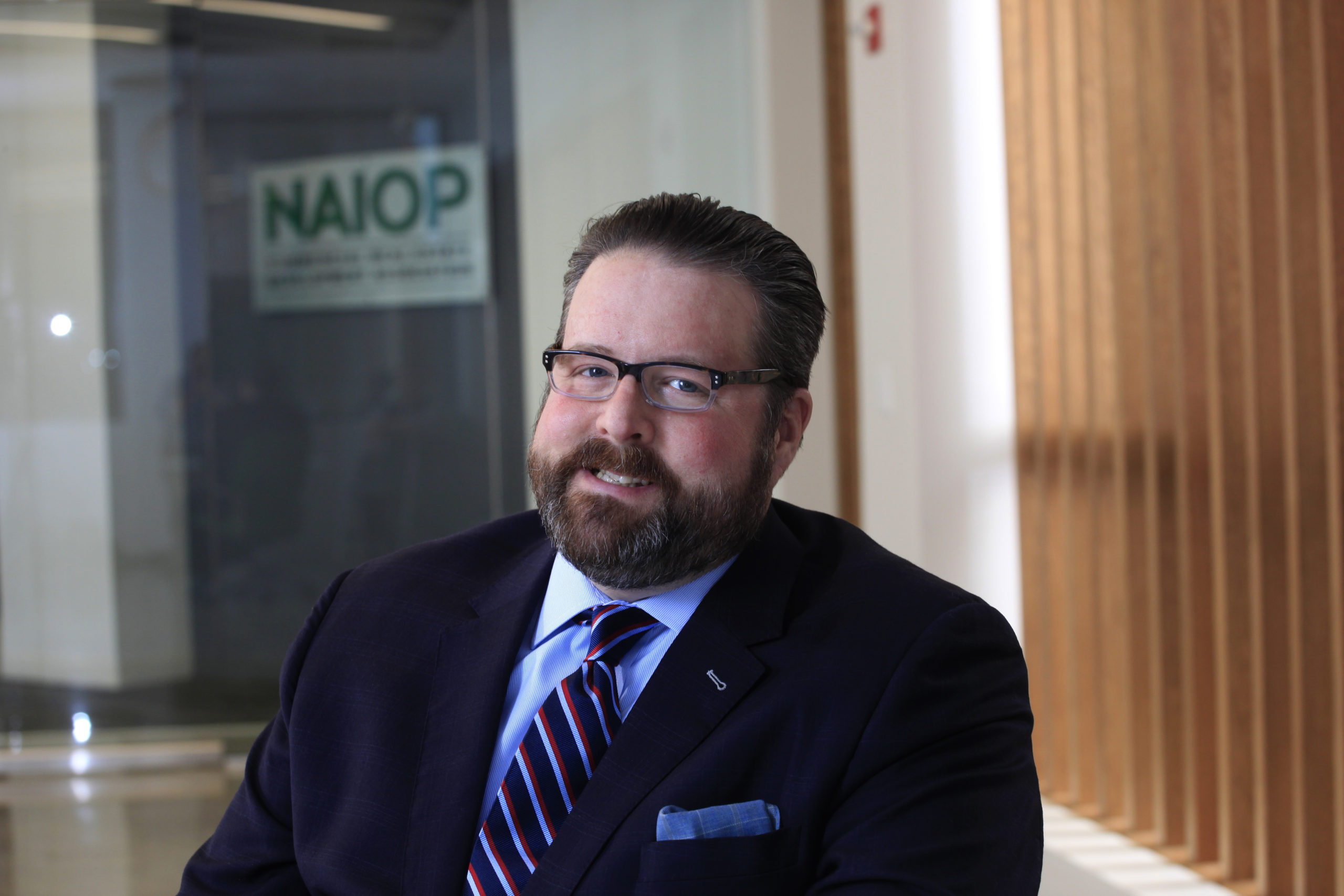 Christopher Ware, Vice President for Business Development and Strategic Initiatives, Commercial Real Estate Development Association (NAIOP). 
In Christopher's role with NAIOP, he identifies and evaluates new business, product and strategic opportunities. He does this in conjunction with his work in leading the NAIOP business development team, where his department creates, implements, and manages advertising and sponsorship opportunities for various association products and events. Christoper joined NAIOP in 2001.