Get Your Free Daily Planner
Enter the information and subscribe to our mailing list for your complimentary download of the PAR Daily Planner template (PDF). You will receive an email and be redirected to a page with a link to the download.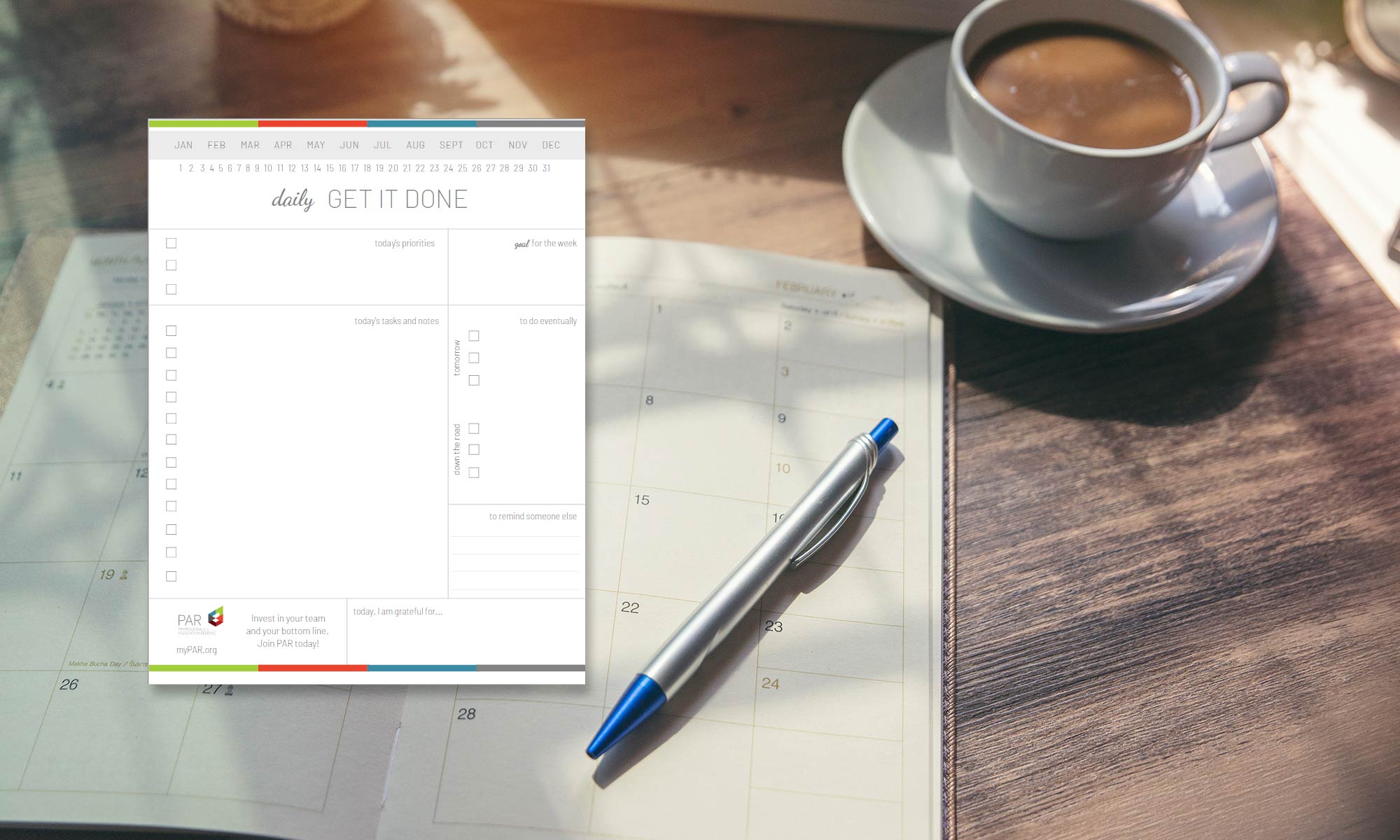 A perfect day starts with a plan.
Get started today!