3 Questions: 45-Minute Breakthroughs in Sales and Marketing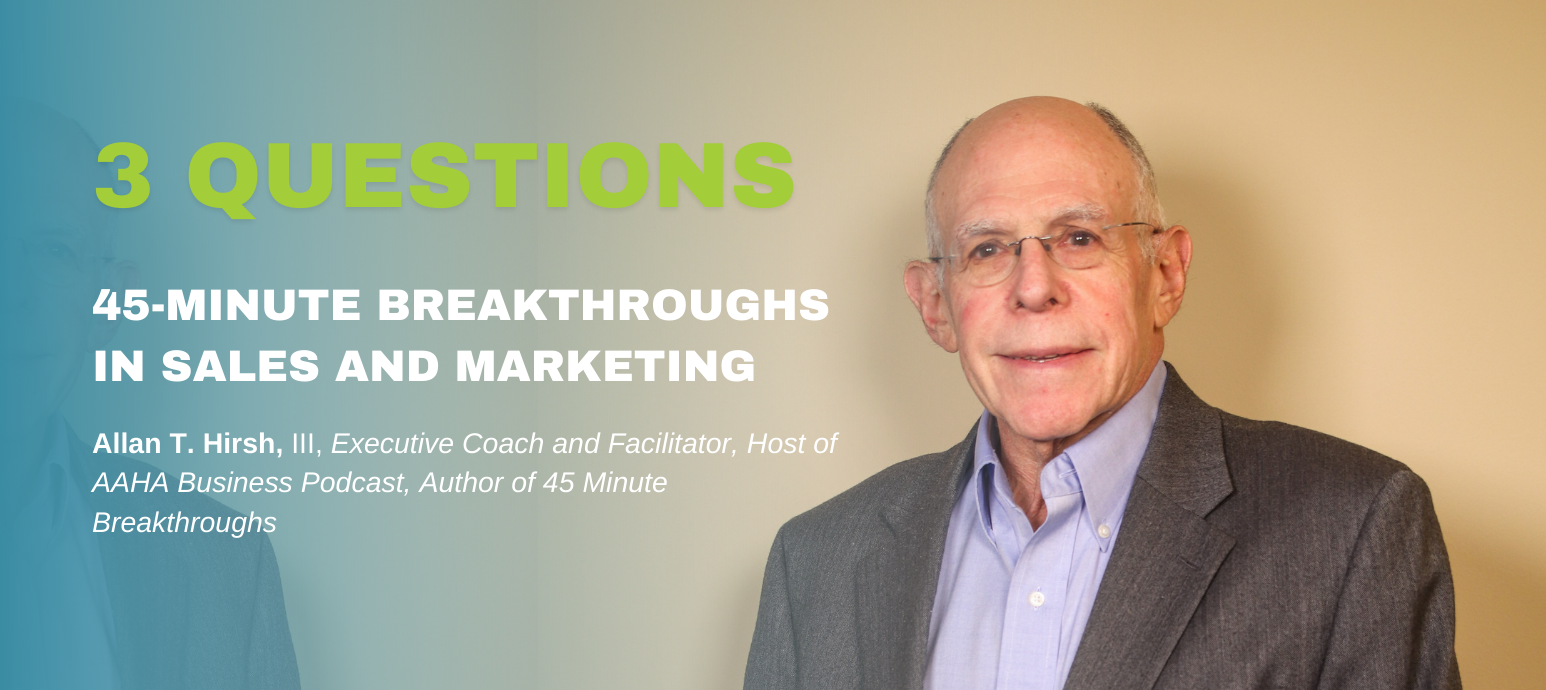 In this edition of our "3 Questions" series, PAR sat down with Executive Coach and Facilitator, Allan T. Hirsh, III. In his work with business owners and Executive Directors, Hirsh is driven by his belief in making a difference in the lives of people and their organizations. In his new book, "45 Minute Breakthroughs," Hirsh helps business owners by guaranteeing to find them at least $50,000 in the first 45-minute conversation. He helps his clients find their "why," understand their personal and organizational vision, and helps them make decisions that align with their "why."
1.
What do you love about your work as an executive leadership advisor and coach facilitator?
I love what I do. To me, it's not work when I help business owners grow both personally and professionally. Every great athlete has a coach, including Tiger Woods and Michael Phelps. They have been or are the best in the world at what they do, yet they still want to improve. So, too, should every business owner. They do not know what they do not know. They can always learn something new.
2. As your clients navigated through 2020, what were some common challenges they faced?
My clients faced declining markets and, as a result, they had to revamp how and what they were selling. One client had a retail store in BWI-Thurgood Marshall Airport in Baltimore, Maryland. She had accumulated email addresses, but never did anything with them. We immediately began an email sales campaign and found a whole new market for her business. Within one month, her profits were higher than they were in the store. She is now looking into putting her store in additional airports.
3. You authored a new book called, "45 Minute Breakthroughs." What is the biggest breakthrough you've experienced in your sales and marketing career? 
One of the biggest breakthroughs I was a part of was helping a door installer find his "why." He began to delegate work to others, and in two years his business experienced a 400% increase in sales and a greater increase in profits. In my upcoming PAR webcast, we'll talk about the importance of identifying "why" your association does what it does. To breakthrough in 2021, associations need to then create a compelling sale around their why.
Ready to Experience Your Own Breakthrough in 2021?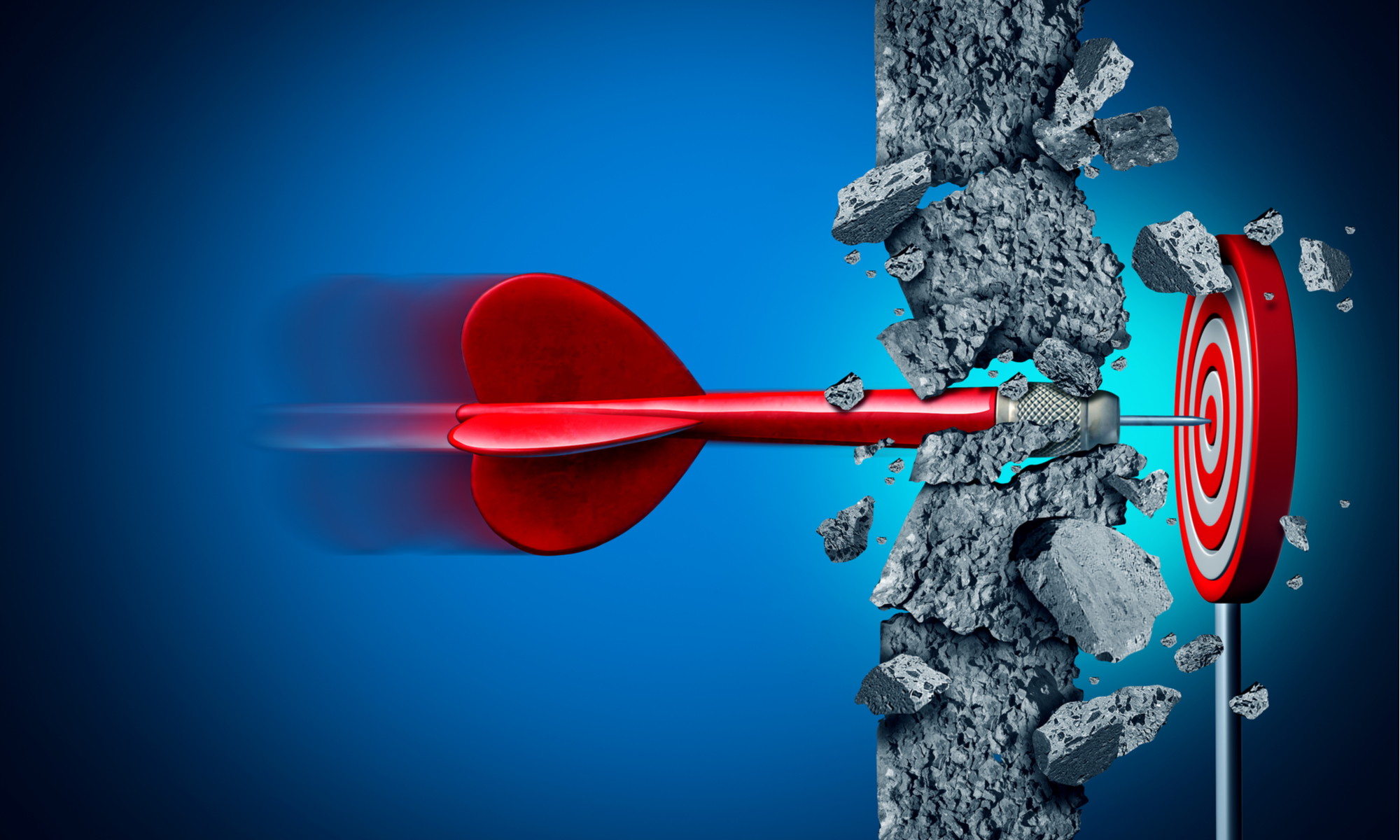 Join us on March 3, 2021 as Allan explores his experience over a career of entrepreneurship and coaching.  Gain breakthrough ideas for your portfolio and mission in 2021 and beyond.
Creating compelling products across your business or association
Understand the importance of lead generation
Deliver value-based pricing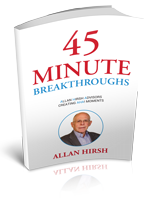 Allan T. Hirsh, III- Executive Coach and Facilitator
Allan Hirsh is the author of the book, 45 Minute Breakthroughs. He is the Principal at Allan Hirsh Advisors where he is a certified Executive Coach, Consultant, and Facilitator as well as the only Certified WHY Coach in the Baltimore area. He works with clients in one-on-one sessions and facilitates CEO Advisory Boards of non-competing members. Allan is the producer and host of the AHA! Business Podcast. He brings more than 40 years of leadership experience to his clients as the owner and CEO of a multigenerational family international publishing business, an award-winning commercial food service design firm and as an Executive Director of a not-for-profit.